Big Brother spoilers reveal who won the Power of Veto this week as the divided sides of the house prepared for another high pressure competition and big stakes for this week's plan.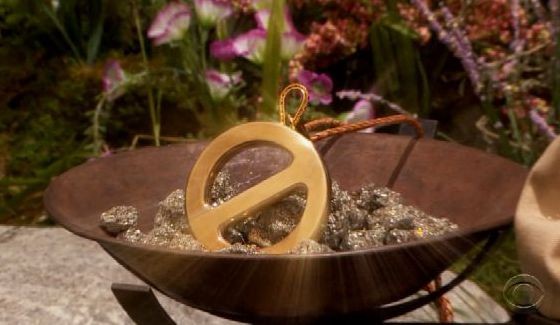 The stress was mounting for John and Vanessa overnight as both feared this might be their final week in the Big Brother 17 house. Each went to the nominees and asked to be their champion for the PoV given the choice. One of them got that chance.
Big Brother 17 Spoilers: Week 7 Veto Competition Results:
Steve won the Power of Veto!
Today's comp took nearly 5.5 hours and was the comic themed comp. Becky spoke with James and was very excited that their plan to get Vanessa out should happen without issue. By Monday afternoon we'll have Shelli Poole and Vanessa Rousso on the Block together.
Houseguests playing in today's comp included Becky (HoH), Shelli & Steve (noms), Vanessa (Shelli's HG Choice), Austin, and Meg.
Shelli and Steve both told John overnight that they'd likely pick him, but then this morning Vanessa was quick to get in their ears and things shifted. Steve told Shelli he'd probably pick Vanessa after all. Well move over, Steve, because Shelli took those honors.
After the players' pick Shelli apologized to John saying that chip was the last one she wanted to have come out of the box. Then she was afraid of what would happen if she didn't pick Vanessa. I'm not sure I believe her story and think Shelli knew Vanessa would be a player in her corner.
What do you think of the PoV Comp results? What will happen at the ceremony? The Veto Ceremony will be coming up soon and we'll post spoilers when they happen.
Turn on your Live Feeds and enjoy the drama. Watch it all now live & uncensored.