The Power of Veto Ceremony is complete for this week and we have your Big Brother spoilers revealing who are the final nominations.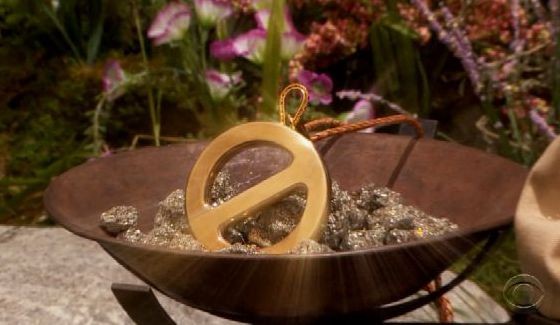 Vanessa went in to this meeting suspicious but cautiously optimistic that she had talked her way out of becoming a renom thanks to sneaky, smooth talking from Becky. Who came out with the win today? Read on for spoilers.
Power of Veto Ceremony Results – Week 7:
Steve used the Power of Veto to save himself from the Block. Becky named Vanessa as the renom. Either Shelli or Vanessa will be voted out on Thursday.
Vanessa was digging in to Shelli right when the Feeds came back at 11:02 PM BBT. Shelli is worried that Vanessa is going to figure this out. Becky warned Shelli this was happening and now Vanessa is threatening Shelli that she better have not known before hand.
Yes, Vanessa is upset and yes it's going to be a long few days for the Houseguests. She'll believe she has four votes, but to avoid Becky casting the deciding tie-breaker she'll need at least one more to make that happen. Think she can pull it off?
Keep watching Big Brother Live Feeds (get your Free Trial) to see what happens next inside the house.