The Power of Veto has run its course leaving us with the latest Big Brother spoilers today for what happened with the nominees and who are the final eviction choices for this week's vote.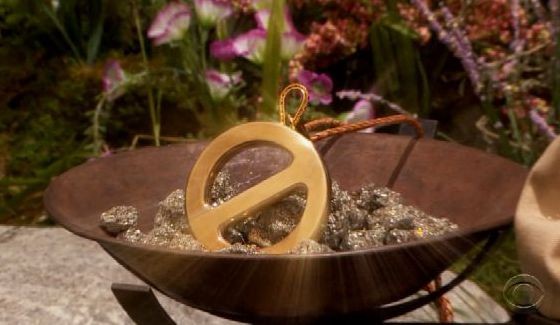 Vanessa has been stressing this decision and coming up with a million theories and reasons to justify her choice, but now it's over and she can just relax, right? Hah!
Power of Veto Ceremony Results – Week 5:
Clay obviously used the Veto on himself and then Jason was renom'd to sit next to Becky for Thursday's vote.
Flashback to 12:25PM BBT to watch the fallout as the Feeds returned and HGs are mixed between pissed and crying. Jackie is furious and wants answers. Jason seems crushed and defeated. Turn on your Live Feeds & watch!
Vanessa decided overnight that it had to be Jason after debating whether to go after Jackie, Meg, or Jason. Jason was seen as the biggest threat of those three and Jackie's deal with Vanessa made her an undesirable option over the others.
The other side is upset and Jason seems shocked, but keeping Austin is a smarter move for Vanessa than sending him home over paranoia that he might be working against her.
Of course the other side is seemingly weak and too oblivious to realize they should be working against Vanessa, Chelli, Lizia, Austin, and anyone else who is pulled in to them. Let's hope we get a power shift before it's too late.
Keep watching Big Brother Live Feeds (get your Free Trial) to see what happens next inside the house.