The Big Brother 17 Power of Veto spoilers are here with the results from today's competition and now we can start looking forward to what can happen next.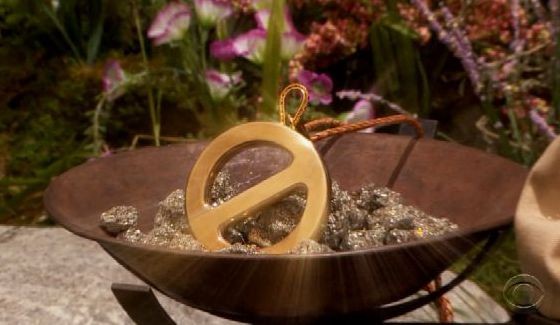 Since last night the HoH and her allies have been plotting a big move. It might finally be time to vote out Audrey, but will these skittish Houseguests be willing to pull the trigger?
Be sure to join us on Facebook and Twitter so you never miss another Live Feed spoiler.
Big Brother 17 Spoilers: Week 4 Veto Competition Results:
Vanessa won the Power of Veto!
Order of elimination: James, Shelli, Meg, Jason, John.
click images to see full-size views
It was the bomb blow up Veto comp which was fun to watch last year, but are we seriously on just a repeat of last season? Anyway, now the mystery is whether or not Vanessa will use the Veto like she promised she would do so they could Backdoor Audrey. Hmm.
Some think Vanessa will continue to protect Audrey as she's done before, but I'm thinking Vanessa might be scared of Audrey emptying the closets out of all the skeletons and the sooner she's gone the better for Van's game.
What do you think of the PoV Comp results? What will happen at the ceremony? The Veto Ceremony will be coming up soon and we'll post spoilers when they happen.
Turn on your Live Feeds and enjoy the drama. Watch it all now live & uncensored.