The Big Brother 17 Power of Veto competition is over and we have the spoiler results. After last night's rush of nominations and Battle of the Block there was that must extra exhaustion and adrenaline mixed in to this battle.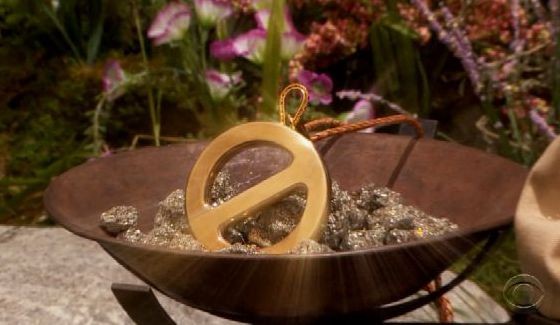 The BotB results pushed one HoH's agenda while derailing a major plan in the house. Now the Power of Veto might be all that's stopping the surviving HoH from her big target this week.
Be sure to join us on Facebook and Twitter so you never miss another Live Feed spoiler.
Big Brother 17 Spoilers: Week 2 Veto Competition Results:
John McGuire won the Power of Veto!
John's win is a bad situation for Shelli since she's worried about having to set a renom and now she will. Though Shelli thinks she could ask John to not use the Veto. Hilarious.
Of course John declined Shelli's idea that he not use the Veto. After much debate and consideration of Meg going up, Meg deflected this responsibility to Liz as the renom. Give it 30 mins and Shelli will probably have a different plan.
Players today were Shelli as HoH, Da'Vonne and John as noms and Meg, Steve, and Clay who were selected to play along. Shortly before the comp we got several seconds of a production leak that showed us a duel arrangement and a few different rooms set up. Here's the image again in case you missed it or Flashback to 1PM 7/3 Cam 3 to see it in action:
click image to see full-size view
What do you think of the PoV Comp results? What will happen at the ceremony? The Veto Ceremony will be coming up soon and we'll post spoilers when they happen.
Turn on your Live Feeds and enjoy the drama. Watch it all now live & uncensored.