After a very long and dramatic week one in the Big Brother 17 house, we said goodbye to Jace and are finally looking ahead at the official second week in the house.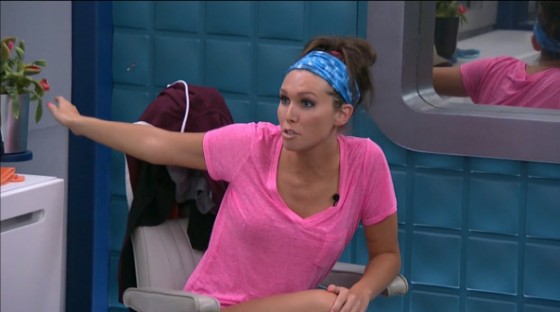 But before we get ahead of ourselves, it's time for the second edition of our Big Brother 17 "Ewws and Ahhs." This is our cheers/jeers thumbs up/thumbs down list that we'll be doing at the end of every week. So let's get to it.
(Note: some of these things you might only have seen if you're a Live Feeds subscriber)
Ahh: Audrey's willingness to play the game hard. It's refreshing to see someone going all in for a change. It made for very exciting Live Feeds and even though the episode narrative didn't really get into, it still showed where her game could be headed.
Eww: Audrey's willingness to play the game TOO hard. So just as soon as we thought "WOW, Audrey is going to rule this game, she doesn't stop with the game play. She starts playing so many he said/she said games and most of the things that came up in the twisted game of telephone weren't even true.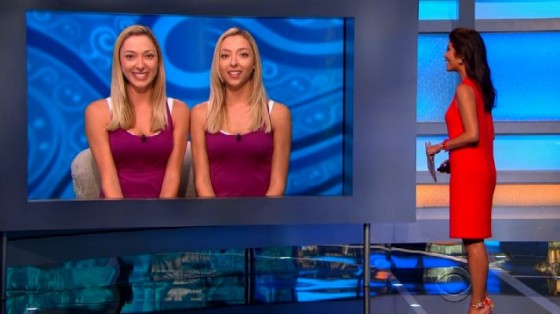 Ahh. The Twin Twist. OK, this has already been on the list, but I have to bring it up again since we know who the twins are for sure now. And I think Liz and Julia deserve some kudos. I was skeptical over how they were going to pull it off because I didn't think they looked enough alike. But they do, apparently because no one suspects a thing. And it's so cool to watch the swaps happen. I like twists like this because they don't really change the game. They just add some extra entertainment value.
Eww. James and Jeff. The guys have said a lot of gross stuff about the girls. I'm not one to go all crazy and compare anything to Big Brother 15, but I will say it would be a lot less cringe-worthy if they'd both pull back a bit.
Ahh. The Last Laugh Takeover. We didn't learn about this takeover until Thursday night's episode, but I'm so into it, I had to mention it here. I love little twists like this. They aren't huge enough to seem unfair or change the game that much. I like that these twists feel more like foreign versions of Big Brother, which are really heavy on the entertainment value. Good job, Grodner. Credit where credit is due.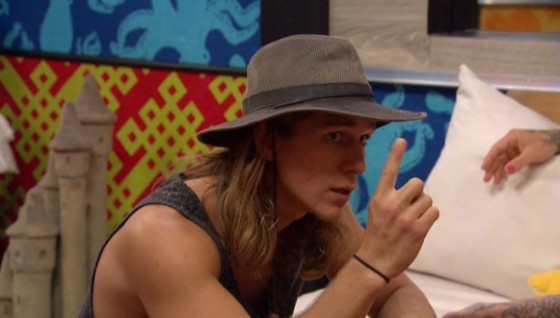 Eww. Jace and that whole surfer dude character. OK, can Big Brother just stop trying to make that character happen. This is the third time that the skater/surfer dude has gone first. It's not a player that's every going to be a thing, so just stop trying it, BB.
Ahh. Da'Vonne's DRs. Not since Britney Haynes has someone been so good at Diary Room delivery. I'm a big fan of Mama Day and her sass. Get your life.
Eww. Fan sensitivity. I'm not going to get into this too deep because not all of our readers are on social media. But if you are on social media then you may have noticed that BB fans are hypersensitive following Big Brother 15. But I just want to say, not everyone is out to attack someone's gender, race, ethnicity, sexual identity or sexual orientation. Some fans are reacting at the slightest things the houseguests say and do and it's frustrating. I'd never condone bad behavior, but I also can't stand the lynch mob mentality. Let's not look for things to hate or protest. They come to us on their own enough as it is.