Big Brother spoilers today reveal what happened at the Power of Veto Ceremony where Vanessa was faced with a choice she didn't want to make.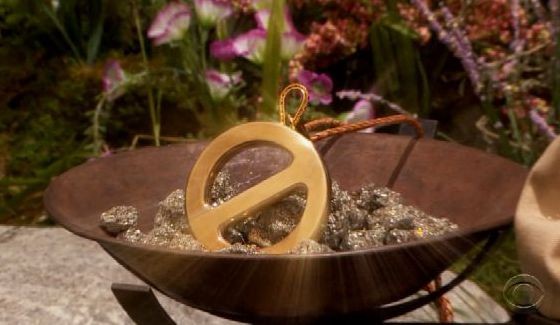 After Saturday's Veto competition we knew there'd be interesting discussions ahead and finally the renom was selected, but would it work out the way this week's HoH hoped to see things go?
Power of Veto Ceremony Results – Week 12:
John McGuire used the Veto on himself. Austin Matelson was named as the renom by Vanessa Rousso, the current HoH.
John was obviously going to use it and initially Vanessa might have thought it didn't especially matter if she renom'd Austin or Liz, but after talking with John she realized he might not be planning to split the vote and give her the choice. John just might be ready to say goodbye to Steve at the next eviction. That's got Vanessa worried and she's working on Steve to stop it.
Speaking of the next eviction, we got an early Veto meeting this week because the upcoming elimination will happen on Monday behind closed Feeds and broadcast on Tuesday. We likely won't get to view who won the next HoH and his or her nominations until Feeds resume on Tuesday night, so get ready to speculate away with us.
Update: CBS confirms, Feeds will be down Mon 9AM BBT until Tues 9PM BBT.
What do you think of Vanessa's renom choice? It was either Austin or Liz, so the options were limited.