The first Big Brother 17 spoilers are here with the arrival of the Live Feeds cluing us in on who was sent to the block thanks to our first HoH's of the season.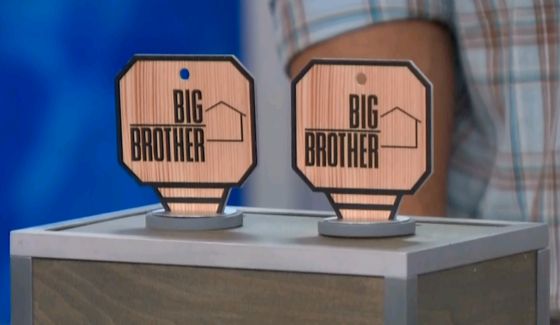 Remember that we'll have four noms each week instead of just two thanks to the return of that "fan favorite" twist, Battle of the Block. So get ready for another season of overload of nominees each week.
Big Brother 17 Week 1 Nominations:
James': Jackie & Steve
Jason's: Becky & John
These results were gathered by discussions among the Houseguests and a look at the Memory Wall. Since Battle of the Block is already over we know who won Botb and who was dethroned and who is safe from eviction. Remember they've been in there for a week and half so there's been a lot of action.
Interestingly there seems to have been another special power this week. Vanessa and Da'Vonne were granted safety to give out to another HG as a result of them giving up their spots in the HoH comp. Vanessa gave hers to Austin, so he's safe this week, but I don't know what Da'Vonne did with hers.
Read More: Battle of the Block – Week 1 Spoiler Results
The Power of Veto comp is coming up on Friday so get ready for more Big Brother 17 spoilers soon!