The Big Brother Live Feeds are officially here starting tonight at 9PM PT when the floodgates open and we'll be able to watch everything as it happens inside the Big Brother 17 house. But if you were quick then you got a sneak peek earlier today.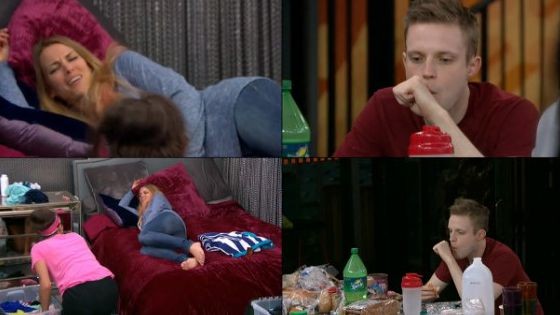 Yes, CBS was awesome and tweeted just moments before turning on the Live Feeds at 4:33PM BBT and running things just over ten minutes. We got to discover three of the Have-Nots, two Amazing Race Houseguests, and one Head of Household that had yet to be revealed. It was a pretty fruitful event, but it sure won't be the last now that we're watching it all!
Things are now live just after the west coast episode concluded and we're grabbing all the details we can find and sharing screen caps to go with them right here on this post. Want to watch along with us? It's easy and free with a 1-Week Free Trial of CBS's All Access, the new home of the Feeds:

Here are some quick snaps from earlier today. You can use the Flashback archive to watch starting at 4:33PM BBT 6/25 to see what you missed and listen in on all the conversations and sure, even watch Clay finish up his shower and get dressed.
click images to see full-size views
And we're live! Feeds came on right on time at 9PM PT with the Houseguests gathered in the living room. Jace is leading a round robin of introductions and is just as annoying as he was on the premiere.
Remember that getting your Feeds sign-up through our links & banners provides direct support to us without any extra cost to you so thank you for considering that.