Houseguests are catching on to Audrey Middleton after last night's run of fun in the Big Brother 17 house. Now they just need a plan. Lucky for them, Meg Maley has one ready.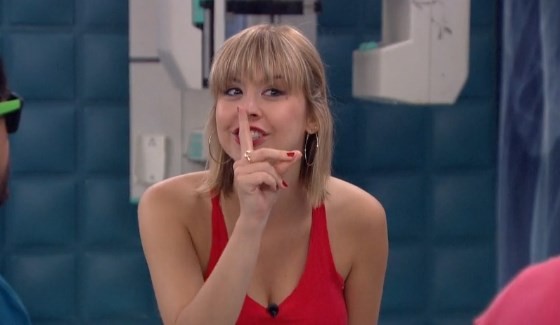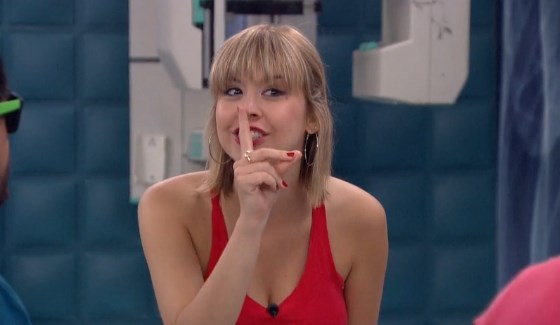 Gathering in the Have-Not room this afternoon Meg, James, Da'Vonne, and Jason caught each other up on the latest stories and tales flowing from Audrey and to go over some ideas on how to take care of this new problem.
Flashback to 4:51PM BBT Cams 3/4 on your Live Feeds to listen in. Meg lets them know that after Jace told her he had a dream about his betrayer Audrey said she also had a dream about people playing against her. After Jace leaves Audrey admitted that was a complete lie. No big deal, but now we know for sure that Audrey is making those up as tools.
Everyone agrees that Audrey is too much of a competitor and can not be put up directly with so many chances at safety. She will need to be backdoor'd and that's where Meg's plan comes in.
She knows Jeff has been working on Liz to help her rebuild her position in the house. Using this trust, Meg wants to get Liz "or someone on that side" (is there anyone else there but Austin?) to win Head of Household and go after Audrey for them so they don't have to do it themselves.
Ehh, okay. Not the worst plan. She wants to cover her butt in case something goes wrong and Audrey survives the attack. But if it's a Backdoor handled properly then the only thing to worry about is someone betraying them on the votes. Definitely still a risk, but we want drama too!
Whoever ends up Head of Household the week they go for Audrey, they're definitely right to avoid the traditional route especially with the Battle of the Block. Two opportunities for complete safety plus the chance for someone like Clay to step in and save her as well. No way.
Do you think they should be targeting Audrey now or keeping her around as cannon fodder?
For even more backstory of Meg and James plotting against Audrey, Flashback to 4PM BBT as the pair talk it out in the HoH room. Watch this and everything else with the 1-Week Free Trial