Since the Feeds launched on Thursday night we've seen Big Brother 17 Houseguest Audrey Middleton in a power position with surprisingly quick control over players and moves, but has she played too hard and too fast?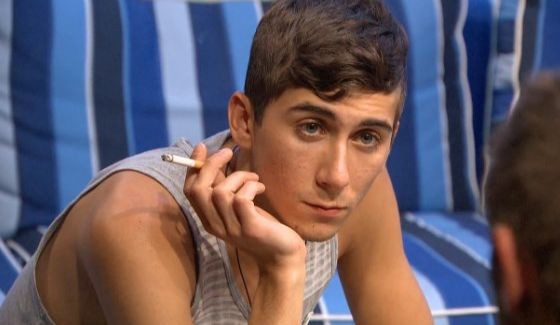 Friday's events in the Big Brother house were fantastic as Audrey scrambled to run down murmurs and whispering. Once that was settled Audrey had isolated Austin Matelson and Jace Agolli while seemingly calming the trouble she sensed from Da'Vonne Rogers. All was calm on Saturday until Audrey cranked it up again and that got some Houseguests catching on to her game.
Flashback last night to 4:45AM BBT on your Live Feeds as Audrey starts to grill Jeff with accusations that he's working with Austin despite Jeff focusing his target on that very player. Jeff isn't having anything to do with it and fires back that she's crazy.
Jeff and Jason head outside for a break from the chaos when they start to discuss what Audrey is doing. Flashback to 5:35AM BBT as the guys start to share notes about Audrey's behavior. They both agree that Audrey is playing the role of the puppet master and has been pitting players against one another so she's not the target.
Jason says that Audrey's behavior has pushed him and Da'Vonne even closer together after she tried to drive them apart and put the spotlight on Da'Vonne. Jeff agrees that it's not going to work on him either.
Jason suggests that some of the guys in the game are afraid to go after Audrey because of her backstory, but he won't let that stop him. They agree that Audrey needs to go sooner than later.
Jump forward to 9:10AM BBT this morning as Austin and Vanessa Rousso settle in for some game talk. They compare notes and similarly realize that Audrey is running the game with Clay as her closest ally while trying to make Da'Vonne appear as the ringmaster.
Austin asks if they should just roll over and let Audrey continue to do this or should they rally and fight back. Vanessa thinks it'd be too soon to take action. Sigh.
That leaves us with Audrey still in a strong position, but her game has been exposed to enough players that she's less insulated than she was when the Feeds began for us. But don't forget, we're on Day 10 of Big Brother 17. Day 10 out of nearly 100. Settle in for a long, fun season.

Update: Jeff went to Austin and they shared notes to determine Audrey is playing them against each other. Jeff took that knowledge to Da'Vonne and she agrees that Audrey needs to go. The trap could soon be set for Audrey as more and more HGs wise up to what's going on.