A Double Eviction awaits the Houseguests tonight on Big Brother 17 but before we can get to all the craziness we'll have to watch and see if it'll be Julia or Meg who gets evicted during the night's first elimination.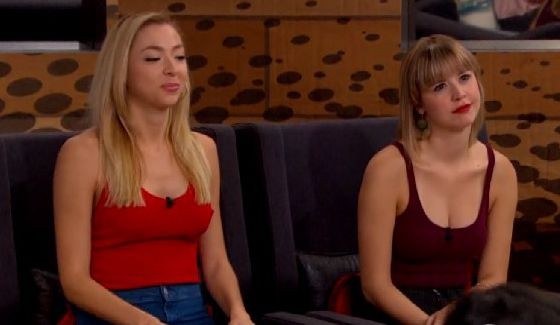 Overnight we watched John and Steve debate the vote as they had the option to flip that left us thinking there might be a slim chance of betrayal tonight. Don't hold your breath though.
Later this morning Steve spoke with the twins, got a promise of safety, and then went to John to shut down the vote flip talks. John agreed, but did sound a little disappointed. Can't say I'm surprised at all by Steve. He's more interested in immediate comfort then big shifts and potential gains. I'd say this could be a game changing decision for the house, but we'll have to wait and see what happens with tonight's DE.
With the latest developments in mind I think we're safe to expect Meg's eviction as originally planned. Meg will head to the Jury house without a single individual competition win after 18 attempts coming in just a few behind Will, but enough to take the second place position for that streak. Of course Dr. Will was trying to lose his.
Meg seems like a sweet girl and nice person in the real world, but she was disastrous in Big Brother not only for herself but also those around her. We watched as she constantly misread the lay of the house and the dynamics of the Houseguests leading to poorly informed decisions that helped lay her side to waste. I can't help but wonder how much better her team might have fared if she had been an early eviction, but with her track record is it any surprise that she was dragged along this long?
Now with the returning Juror twist complete this will be a one-way ticket for Meg to the Jury house where she'll await her chance to come back for the BB17 finale on Sept. 23rd and vote for the winner of Big Brother.
Big Brother 17 Week 10 Eviction Predictions – Julia Nolan or Meg Maley?:

Who do you think will be evicted tonight on Big Brother? Share your thoughts below.