The first eviction of Big Brother 17 is coming up on Thursday when the final nominees of the week await their fate at the hands of the thirteen voting Houseguests. So who will go home first?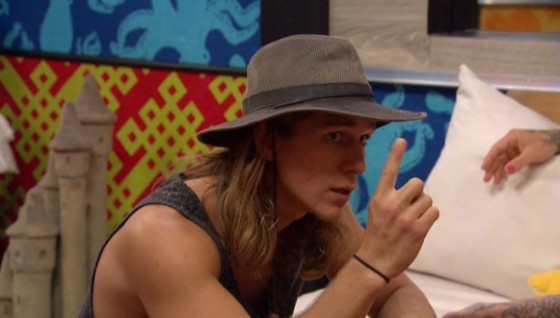 During my preseason interviews I asked everyone to tell me what they'd do to avoid the first eviction. Time to see if they can live up to their promises as the odds are stacked against one Houseguest.
Following the Power of Veto competition and ceremony we found out the final noms of the week would be Jackie and Jace once Steve escaped the Block. The renom of Jace was a well known plan by nearly the entire house, and a point of contention last night in Audrey's fight with Jace. Unfortunately for Jace, nothing has changed since then.
The plan remains for Jace to be evicted and even his close allies Austin and Liz have relented. Jace tried his plan to cry and build sympathy but found no traction among the voters. They're ready to say goodbye to his antics and I expect a landslide, likely unanimous vote.
I know the knee-jerk reaction is to go after a pairing like Jeff & Jackie with their TAR background, but I really do agree with the plan to get out Jace here in this week. You can't make every choice in a vacuum. Jace has the traits to be a strong competitor and this was a good opportunity.
James told me preseason he'd go after a bigger threat than a smaller one like Jackie who is likely to repeat going up now that she was first and not proven to be an overwhelming competitor. Looks like that's what he's doing now. Do you think it's the right move?
Update: In light of today's fight and Audrey's pariah status there could be a shift here. Jace and Austin and working to flip the vote and pull in the 7 votes they need. It's early with the vote two days away, but the clock is going to run out fast.
So what do you think? Will Jace or Jackie be evicted on Thursday night? Vote now in our poll below: