Fight! Here we go with a fantastic battle on the Big Brother Feeds this afternoon thanks to Audrey and her former allies plotting to set her up for Monday's Veto Ceremony.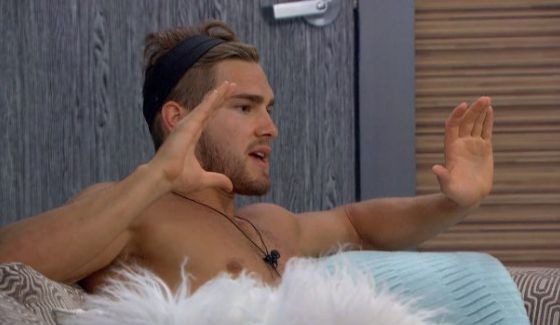 After a quiet morning Audrey found her way outside to Clay and Austin in the backyard where things kicked off what's been going on for more than two hours at the time I write this. It's only going to build up to and beyond Monday's Veto meeting.
This is highly worth watching and you can rewind to the events on the Live Feeds by using Flashback which works like a DVR so you can go to any minute of any day on any of the four cams. It's glorious.


Try 1 Week Free! Only $5.99 per month thereafter. Sign-up now.
Flashback to 12:52PM BBT as Audrey arrives and starts to slowly build up an argument with Clay. Clay is antagonizing her and she's letting things escalate by feeding back in to it. Clay questions her trust of Shelli. Audrey says she's been helping their game by bringing info but Clay denies its usefulness. They continue to circle around, climbing the tower of angry.
Meanwhile upstairs, Flashback 1:35PM BBT, Vanessa and Shelli are planning to have the Veto used on Jason because they thing JMac will have more ammo against Audrey to campaign. They're not backing down yet and in a few minutes they definitely won't change their minds.
Clay & Audrey's fight boils over at 1:44PM BBT and he gets up to leave and goes straight to the HoH room where he begins his retell of events. Audrey comes up and tries to enter the room. She was probably hoping to get there first. Clay won't let her in. She says she doesn't care if he's there, but Clay says he sure does care if she's there.
Audrey finally gets in to the HoH room and things take off here at 1:52PM BBT. Audrey starts to choke up while Shelli sits back and watches the fireworks while Clay and Vanessa lay in to Audrey. Clay is upset saying he can't stand liars as he continues to argue with Audrey.