This week I met with the newly announced Big Brother 17 cast as each of the Houseguests sat down for a one on one interview where I had the chance to pick their soon-to-be-mush brains before they head inside the house.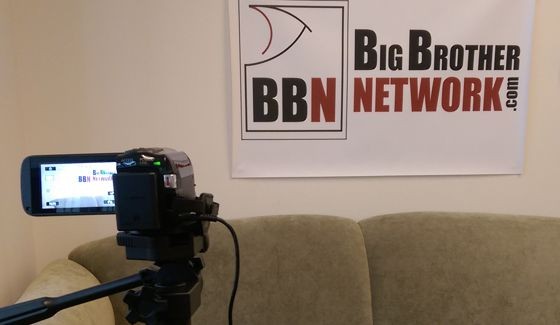 After CBS's early reveal of their Big Brother cast interviews, all of which are available now in the Live Feeds archive, we've now been given the green light to share our collection of videos as well.
Working from a combination of newly developed questions, some trusty ones from past years, and lots of great suggestions from readers I set out to discover a mix of the HGs' background, their strategy, and what we could expect from them inside the Big Brother 17 house.
Watch our BB17 interview videos below and if you enjoy them please share with your friends!
Any early favorites for you in the mix here? Several of them surprised me between what I read in their bios and what I discovered in person. This really does seem like a strong cast and I love how so many of them are actual, real Big Brother fans.
Feel free to share these videos and/or embed them on your site or profiles. If you enjoyed our interviews, please considering going through our links & banners to get your Live Feeds ordered this season. That helps offset the high cost of the cross country trip to film these. Thanks!
Big Brother Network's BB17 Cast Interview Videos:
Audrey Middleton (25) – Bio & details

Austin Matelson (30) – Bio & details

Becky Burgess (26) – Bio & details

Clay Honeycutt (23) – Bio & details

Da'Vonne Rogers (27) – Bio & details

Jace Agolli (23) – Bio & details

James Huling (31) – Bio & details

Jason Roy (25) – Bio & details

John McGuire (27) – Bio & details

Liz Nolan (23) – Bio & details

Meg Maley (25) – Bio & details

Shelli Poole (33) – Bio & details

Steve Moses (22) – Bio & details

Vanessa Rousso (32) – Bio & details