Hello once again, Big Brother superfans! It's your ol' buddy from Season 12, Matt Hoffman, here to do my annual Big Brother Network cast release commentary (which also doubles as one of the few remaining ways I cling to my long-expired Z-list stardom). This season we have 14 new specimens to examine, so let's get right into this…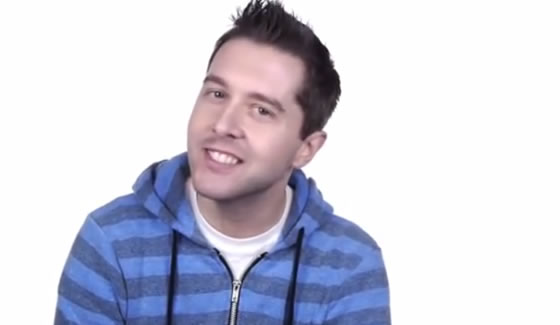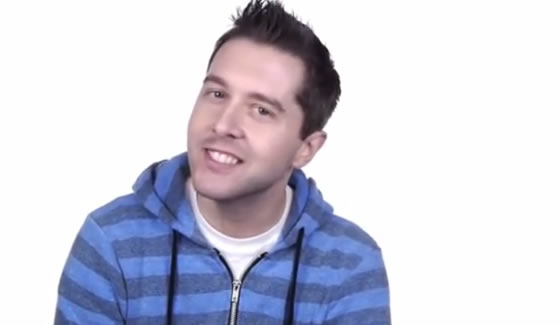 Audrey Middleton, 25
Hometown: Villa Rica, Ga.
Current City: Villa Rica, Ga.
Occupation: Digital Media Consultant
By now I'm sure you've all heard that Big Brother has jumped on the "what's hot now" bandwagon broken new ground in equality and cast a transgender person for Season 17. That transgender person is Audrey, and she is the full package. Hmmm…poor choice of words…but suffice to say, I think that Audrey's methodical approach to the game gives her a great shot at taking the winning title. She says she doesn't want to model her game after any past contestant, and instead compares her style to Dexter Morgan (of the Showtime series Dexter). Ritualistically murdering your fellow housemates is certainly a unique strategy that I haven't seen play out before. Let's hope there's plenty of extra rolls of saran wrap in the storage room and that the live feeds don't cut out during the kills.

Austin Matelson, 30
Hometown: Woodland Hills, Calif.
Current City: Woodland Hills, Calif.
Occupation: Professional Wrestler
I'm glad I watched the video interview and didn't just go off a picture on this one, because I learned that Austin is actually not homeless, and he does appear to bathe on occasion. Austin is an ex-WWE wrestler who is semi-retired and is now competing on Big Brother…almost like the "alternate universe" version of Jessie Godderz – an ex-Big Brother contestant who is semi-retired (he seems to always creep back into seasons) and is now competing in professional wrestling. Austin's wrestling name is "Judas", which makes any true Big Brother superfan really REALLY hope that somehow Season 10's Jerry MacDonald makes his way back into the house. One particular thing to note about Judas is that it takes him less than 2-minutes into the interview before he puts on a top hat for the duration. I'm still up in the air as to whether this makes me love him or hate him.

Becky Burgess, 26
Hometown: Denver, Colo.
Current City: Denver, Colo.
Occupation: Retail Manager
This is Becky Burgess. Becky Burgess is on Big Brother. Becky Burgess on Big Brother is boring and bonkers. (Dr. Seuss would have a field day with this) Becky describes herself as an "interesting girl" who has "done some pretty crazy things", but then follows that up with nothing interesting nor crazy. When asked what skills she has to take with her in the Big Brother house, Becky tells us that she can "count" and "memorize", so she should really be able to hold her own if the Season 17 twist is Becky with a house full of kindergartners. I hope she practiced coloring in between the lines while she was sequestered before the show. Upon comparing her sleep-inducing persona to that of Season 12/14's hysterical Britney Haynes, I thought she had hit the apex of delusion…but then she delivers the following gem when asked what she hopes to get out of this experience: "Big Brother is a great opportunity to become a public figure". Hmmm…if that's true, then I just learned that being a "public figure" means that you host your own podcast or web show about reality TV for no money. Enjoy your post-show fame, Becky!

Clay Honeycutt, 23
Hometown: Dickinson, Texas
Current City: College Station, Texas
Occupation: Graduate Student (Texas A&M)
Clay is this season's token all-American good-looking alpha male…from his perfectly-groomed hair to his "just rugged enough" beard stubble to his awesome affection for denim button-up shirts that are typically only still in style amongst the lesbian community. Clay cites some of his favorite players as Cody Calafiore (Season 16) and Hayden Moss (Season 12), which makes sense because he does appear to be some factory-created hybrid of the two in nearly all aspects (appearance, mannerisms, speech, attitude, etc). This begs the question of how many more contestant hybrids Grodner has in her lab, preserved in barrels of formaldehyde labelled "RECRUIT" and waiting to be unleashed for future seasons?

Da'Vonne Rogers, 27
Hometown: Inglewood, Calif.
Current City: Los Angeles
Occupation: Poker Dealer
Nothing specific about Da'Vonne stood out to me in any particular way, however there was a definite overall appeal to her character. She seemed to have a firm grasp on the game, and I would enjoy seeing her follow through with her idea of taking a "ride or die" secret alliance member along with her, ala Danielle Reyes and Jason Guy from Season 3. Da'Vonne also mentions that she is a poker dealer, but wants to keep that a secret from her houseguests. She has decided to use "school teacher" as her cover-up occupation, which is the default fake occupation for nearly everyone on Big Brother who has ever lied about their job.

Jace Agolli, 23
Hometown: Dunwoody, Ga.
Current City: Venice Beach, Calif.
Occupation: Personal Trainer
Have you ever gone to a Xerox machine and made a copy of a copy of a copy? Jace is the physical embodiment of what happened after Grodner ran to the Big Brother Xerox machine and made a copy of the Hayden Voss copy of her original Hayden Moss. Next year Jace will get copied, and an actual feral animal will be a contestant. Jace describes himself as a "personal trainer, surfer, skater, snowboarder, rapper, and singer". Allow me to consolidate that for you into the much simpler "unemployed".

James Huling, 31
Hometown: Sumter, SC
Current City: Wichita Falls, Texas
Occupation: Retail Associate
A little-known secret is that Big Brother has been hard at work in the off-season on an invention called the Asianator 4000™. Upon its completion a few months ago, Grodner tricked Season 16 fan favorite Donny Thompson into hopping inside, and out popped James Huling…primed and ready for Season 17! James is the character you have each season that you would most want to hang out with and have around to keep your sanity, but that (likely because of that very fact) has a pretty slim shot of winning the half-million. He describes himself as the "Hillbilly Asian", and I actually really dig his personality. He's got a great attitude about the game, and I feel that his military/corrections background will help to make him an interesting strategist to watch. I wish him the best, but expect the worst.

Jason Roy, 25
Hometown: Fall River, Mass.
Current City: Swansea, Mass.
Occupation: Supermarket Cashier
Jason certainly has a different type of strategy than we've seen in the past. He says he wants to be the "gay glue" in an all-girls alliance, wherein he eliminates all the strong men, leaving him to spend the summer giggling, pillow-fighting, doing makeovers, and talking about boys with his new female besties. Seemingly unaware of the $500,000 prize everyone else is trying to win, the aggressive gameplay of Jason Roy is further accentuated when he says that his personal goal in the game was already achieved by simply being cast. I think we'll be seeing Jason and his sweet gold collar-chain back in the real world pre-jury.

John McGuire, 27
Hometown: Scranton, Pa.
Current City: Jefferson Township, Pa.
Occupation: Dentist
John claims to be a dentist. Either he is lying about that, or he's been taking massive advantage of the limitless supply of nitrous oxide available at his disposal. I love John and could watch him talk all day. And, on that note, kudos to Big Brother for giving the mentally challenged a chance at $500,000 (although, looking back, I suppose this wouldn't be the first time). I hope John goes far…I really do…I want to see him on my TV all summer. But John, unfortunately, fits the ideal profile of a first-boot.

Liz Nolan, 23
Hometown: Miami
Current City: Miami
Occupation: Marketing Coordinator
Let's introduce you to another pre-jury boot. This is Liz. Liz is from Florida. We know this primarily because she spends half of her interview talking about it. Liz heard about Big Brother when she met Season 13's Porsche Briggs on a boat (I can't make this stuff up). Porsche saw something special in Liz and encouraged her to try out, so we can likely expect Liz to have that same dominating powerful gameplay that we saw out of…wait, who was that again? When asked why she thought she was selected to be on Big Brother, Liz tells us that it was because "you gotta represent Florida!". Totally, Liz…totally.

Meg Maley, 25
Hometown: Collingswood, N.J.
Current City: New York, N.Y.
Occupation: Server
Meg's bio sells herself as "boy crazy", but that's descriptive of a 13 year old girl. By age 25, she should've evolved from "boy crazy" into "generally slutty", which is much more appropriate for Big Brother. Adding to it the fact that she claims more than once to be "drama free", she may not be a great fit for the exploitative sensationalist programming that Big Brother has devolved into over the years. While I enjoy Meg's spunk and excitement at the adventure she is about to embark on, I don't gather that she's got what it takes to be a true competitor. Her superfan status could also cause her to get voted out before her distraction with the "oh my god, I'm on Big Brother" aspect of things wanes. If she can get her head in the game quickly, she may at least make it to jury.

Shelli Poole, 33
Hometown: Marietta, Ga.
Current City: Atlanta
Occupation: Interior Designer
In one of Big Brother's bolder moves this season, they decided to really dig deep to grab the "oldest contestant" slot. With a cast full of mainly youthful 20-somethings, here comes the haggard, decrepit, 33-year-old Shelli to fill that house mom role. I mean, do people even live to 33 anymore these days? What is Big Brother doing casting such an aging outlier?! What a liability! What if Shelli were to slip and break her hip? Would someone at least notify her grandchildren? Poor rickety old Shelli. Great to see Big Brother promoting diversity in ageism, though.

Steve Moses, 22
Hometown: Gouverneur, NY
Current City: Gouverneur, NY
Occupation: College Student
Virginal, hyper-intelligent, engineering student superfan from out East…sound familiar? It took me about halfway through this interview for me to realize that this is not Season 14 winner Ian Terry, back to defend his title. The copycat casting is definitely strong in this one, even down to the physical similarities. If you liked Ian, but would have rather seen him not win, then you'll love Steve Moses.

Vanessa Rousso, 32
Hometown: Las Vegas
Current City: Las Vegas
Occupation: Professional Poker Player
Vanessa is this season's "person you may already know but probably don't". Three seasons ago, we met Willie Hantz – brother of Survivor villain Russell Hantz. Two seasons ago we met Jenn Arroyo – bassist in the Canadian alternative metal group Kitty. Last season we learned that Frankie Grande is the brother of pop sensation Ariana Grande. This season, Big Brother has stepped up their game and actually cast someone with their own accomplishments to hang on. Vanessa is a multi-million dollar winning professional poker player. For obvious reasons, this is a fact that Vanessa would like to keep to herself. For equally obvious reasons, we now see why professional poker dealer Da'Vonne was cast alongside Vanessa. I give it less than a week before the gig is up on this one. But if she can avoid whatever immediate backlash comes her way for a week or two until her castmates forget about her occupation, I believe that Vanessa is poised to do quite well this season.
Well, that's it…in about a week we'll all be neglecting our jobs/lives/families/cats in favor of feeding our voyeuristic tendencies for a few months. Thanks once again to Big Brother Network for allowing me the opportunity to spew my judgement on the new lab rats. If you enjoyed this read, feel free to follow me on twitter @HeadOfHOFFhold for more unabashed commentary throughout the season.