What started off as a possible boring week has turned into anything but. Let's see who was good this week & deserves BACON – and who will wish they had slop instead of TOFU!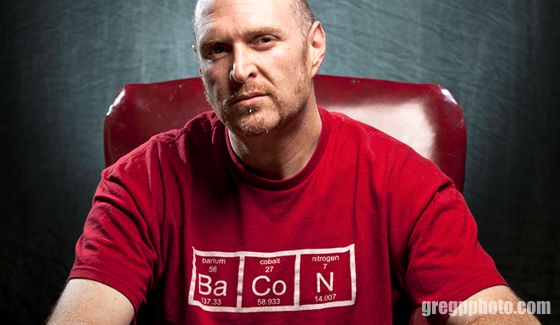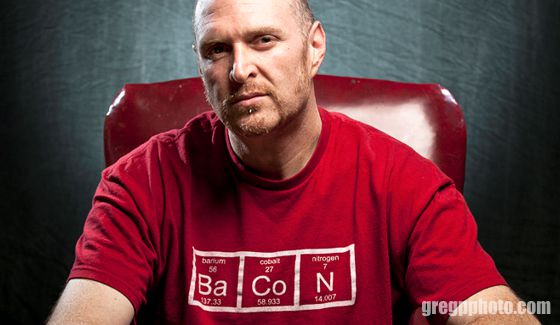 Zach – 4 strips of Tofu – Fruit Loop Dingus aside (now it will always be a part of the BB Dictionary) – his week was fun for the viewers, but horrible for his game. Seeing the opportunity, Team America used him as the person who could start a fight at the Nom Ceremony. If his speech was not so prepared ahead of time, it would have had a bigger impact.
The fact that he is trying so hard to be a villain makes him more comedy than villainous. But everyone is getting sick of his shtick inside the house. In fact he was almost the backdoor target this week. I think Frankie made the better choice so we can still watch Zach Attack's antics, but no one is gonna wanna take him to the end because he is actually liked.
Jocasta – 3 strips of Tofu – Jocasta keeps getting put up on the block because she is an easy target. Jocasta keeps losing challenges. Only reason she is still in the game is because they know they can get rid of her at anytime. While this has come back to haunt players in previous seasons, I do not see her stepping up at any point to keep herself safe. Zach said Christine was the JennCity of this season.. I think Jocasta is the Kathy (BB12) of this season. I took away a strip of Tofu because she was the one that really made it easier for both Frankie & Derrick in their time of grief.
Amber – 2 strips of Tofu – Operation Backdoor Amber was put in effect and let's face it – it's all her fault. If she would have just given in to Caleb's advances, she would be… still going home. Looks like another recruit is heading out the door.
Victoria – 2 strips of Tofu – Victoria's best moment of the week was when she freaked out about the camera's "possibly" getting a picture of her in a thong. First of all – she walks around in a bathing suit that shows just about as much. Second of all – the camera was probably not even on you. Third of all – it's week friggin 5 and you JUST realized that cameras can catch you changing. I want to also take back a couple of strips of bacon from last week as I hoped that Veto win would help her get into the game more. After her poor performance in the BotB, she still has no clue why they keep nominating her.
Donny – 1 strip of Tofu – similar to Cody, it's been a ho hum week for Donny. He has started to make his rounds a little more and people are catching on that he is talking game to Nicole among others. But he is mostly in the dark when it comes to the going ons around him. He does know something is up – but just doesn't know what.
Cody – 1 strip of Bacon – basically a ho hum week for Cody. He has stayed out of most of the drama even though it's all around him. He has solidified his spot with most of the HG's & kept his cool.
Christine – 2 strips of Bacon – not wanting to go up on the block as a pawn is a good thing. Going up on the block and winning the BotB is even better. Taking Zach's abuse and not letting it bother her is the best. While Christine is still not trusted among her allies – she's still not at the top of anyone's target list. She is just like Jenncity in that she will go far because other people will keep going after people not named Christine. However, she will have to start winning other comps soon to protect herself.
Nicole – 2 strips of Bacon – see Christine. Gotta give her a special shoutout for the giggle fit after the Nomination Ceremony.
Hayden – 3 strips of Bacon – Hayden is starting to become the player they all need to look out for. Everyone wants him to be in their alliance & he is agreeing to all of them – but only trusts a certain few. Unlike Donny – he is aware of all that is going on around the house but does not open his mouth and leak info to people that he shouldn't.
Derrick – 4 strips of Bacon – Derrick keeps saying the right thing to the right people and nothing comes back to him. He is definitely the Teflon Don this season. The only person that does not fully trust him is his Team America partner Donny. But if/when that comes out – Derrick will find the right words to convince Donny that he was doing it all to protect TA. I took a strip of bacon away for blatantly throwing the HoH to Frankie. While it was the nice thing to do, I am never a fan of anyone showing their cards when throwing a challenge. I also gave him a strip of bacon back for dealing with the loss of his grandfather & not skipping a beat.
Frankie – 5 strips of Bacon – Frankie had a rollercoaster week. Finding out his grandfather passed away, but still being able to win HoH (even though it was thrown to him) shows he is also in full on game mode. His ability to control the ever erratic Zach is a thing of beauty. He knows just how far to let Zach go before reeling him back in. This just puts the target on Zach more than him. Also he perfectly orchestrated the re-nomination of Amber & for the most part not have Caleb pissed off at him. (see more about this in the Tofurkey of the week!)
TOFURKEY OF THE WEEK – Caleb… oh Caleb. The power players once again used your love for Amber to blind you and make you do something stupid. Last time it was Derrick getting him to volunteer to go on the block. This time they led you to believe it was your idea to get Frankie to nominate Amber as a replacement. Frankie was very convincing & has been pulling your strings this whole week. Cmon Beast Mode Cowboy…. creating an incident where your "love" is in danger just so you can swoop in and save her??? How many times have we heard that story from couples married for 50 years… answer – NEVER!!!! I really hope it is just the stress from the game that keeps causing him to do these dumb things in the name of love.
On a serious note – my condolences go out to the families of Frankie & Derrick in their time of loss. I still have mixed feelings over getting outside information that can possibly effect the outcome of the game. But letting them know and giving them the option of leaving to be with their family was fair. Allowing them both to send video messages to their families was also really nice. It's tough enough on the family members to be away from their loved one for up to 3 months. But both of their families know how important this opportunity is for them as Superfans.
Seeing how well both of these guys have handled it has been great. I know there will come a moment when they get out of the house that it will sink in – but both have such wonderful support systems in place back home to make it easier.
Follow Adam Poch on:
Beamly – http://beamly.com/users/uue7c0e8f8-0152-4bfd-b1e4-1a35c1621aec
Twitter – https://twitter.com/HeavyMetalTeddy