Following the double eviction on Big Brother the Houseguests competed in another HoH competition. Now we know who won HoH last night and have a glimpse at what to expect in the coming week for nominations & targets. Unless that Rewind button twist throws the whole week away…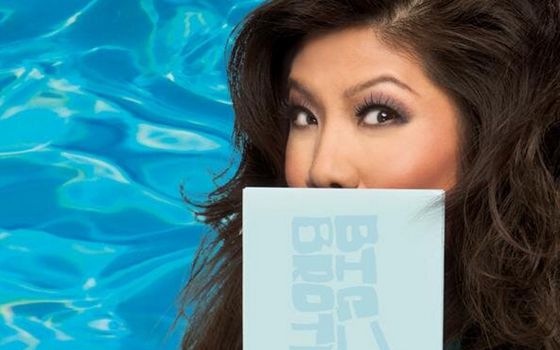 No one should have been surprised by the first eviction of the night, but the second one probably caught at least a few HGs off guard. The remaining players moved on to the backyard after the show and now we have a new HoH. Results below plus an important update on the Rewind twist.
Big Brother 16 – Week 11 Head of Household:
Frankie is the new HoH for the week.
When Feeds returned the HGs were racing back to the button room and a new message awaited them. The screen read they had a choice, but it'd only take one push. They debate then push it!
Frankie rallied to get the HGs to push the button and by doing so he has wiped out his reign as HoH, but he doesn't even know it yet. Oops!
Derrick, as the outgoing HoH, was not eligible to compete. That left Caleb, Cody, Frankie, and Victoria fighting for the power in a face, late night challenge.
Before they went in to the comp Caleb told Derrick and Cody that Frankie was contemplating throwing it so he could participate in the next one. Caleb said he would push for Frankie to do that. Clearly that didn't work out.
Nominations are held on Fridays and should be official that evening so check in for those results.
Want to watch inside the Big Brother house? Get your Free, 2-Day Trial NOW!
Keep watching your Live Feeds to find out who could be going up on the block. Are you excited with the Heads of Household this week? Share your thoughts!