Following the latest eviction on Big Brother the Houseguests competed in the first endurance competition of the regular season. Now we know who won HoH last night and have a glimpse at what to expect in the coming week for nominations & targets.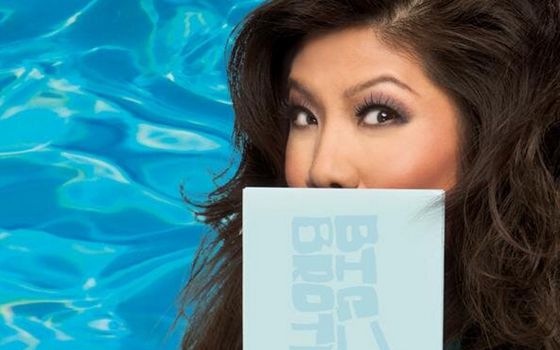 It was not a big surprise to see Donny evicted though I'm sure many fans were disappointed, but with Nicole staying in the game we had a chance at a power shift. Did she pull it off or flop like she did in the boxing comp for HoH last week? Results below.
Big Brother 16 – Week 10 Head of Household:
Caleb is the new HoH for the week. Congrats to Caleb.
The competition lasted over two hours and was the slide & fill your bowl comp. I have a full rundown of the comp with details and pictures here.
As soon as Caleb won he dropped to the ground. Christine was just seconds behind Caleb and pulled her ball out just after he did. Frankie was in third place.
Derrick was the only player to go for the $5K prize and he was successful. That means he'll get 5,000 "dollas" and we'll all get 5,000 "hollas." The "hollas" are loud shout outs to Derrick throughout the day, even when HGs are sleeping. These will go on all season thanks to viewers voting for that option over having Derrick wear t-shirts for the rest of the season as the punishment. They will continue until the season is over or Derrick is voted out.
Nominations are held on Fridays and should be official that evening so check in for those results. From initial whispers it sounds like Caleb will stick to nominating two girls.
Want to watch inside the Big Brother house? Get your Free, 2-Day Trial NOW!
Keep watching your Live Feeds to find out who could be going up on the block. Are you excited with the Heads of Household this week? Share your thoughts!