Ready to find out what happened in today's Veto Ceremony for Big Brother 16? The Feeds have returned and the results have confirmed this week's final nominees who will face eviction on Thursday night's live show.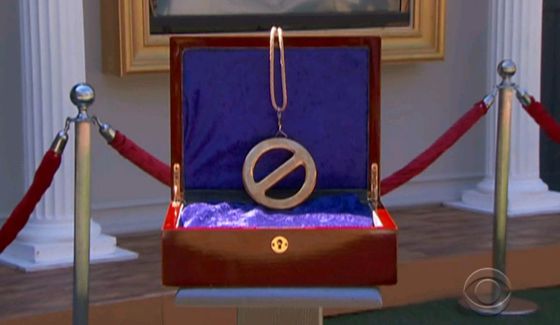 There had been rumblings this week to possibly shift things around, but considering the source and the leash around his game there weren't many fans holding out much hope. Did he come through?
Read on to find out the latest Big Brother spoilers and discover who is now on the block.
This week's Veto winner, Cody, did not use the Veto despite wanting to renom Frankie to get him evicted this week.
Derrick did not give Cody approval to follow through on this move so despite calling it his "perfect world" scenario, Cody keep the nominations the same. Today was another win for Derrick, or at least for Derrick's plan.
The final nominations for Week 9 on Big Brother 16 are Donny Thompson and Nicole Franzel.
There will be five votes this week and Donny is in a very bad spot. This is his seventh trip to the block and I do believe it'll be his last. He's put up a hell of a fight, but as he told Nicole, making it to the end was an insurmountable obstacle.
Jump on your Live Feeds now to watch the house react. Don't have the Feeds yet? Get your Free Trial right now and see what other fans are watching right now.