After weeks of the Big Brother house majority running the game we're closing in on the time when they'll have to start cutting their own allies. This better not disappoint.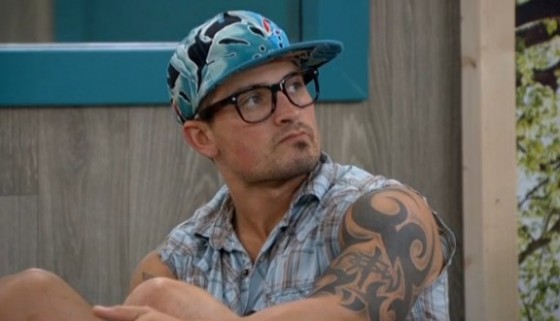 Late last night on the Feeds, Flashback to 1:39AM BBT 8/25 Cams 1/2 (Free Trial), Cody and Caleb are alone in the HoH room when talk turns to who has to go from within their own alliance.
First up: Christine. She's got to go, the guys agree. Of course that would come after Nicole heads out next week following Donny's eviction this week. But they want Christine gone before Victoria.
So I guess that whole "I'm not here to play for 5th place" won't be an issue after all. Sixth it is! Well, of course that's if things go to the guys' master plan. Heh.
The discussion continues between Cody and Caleb as they arrive at moving on to the F4 and F3 scenarios. Caleb surprises me when he says he wants to go to F3 with Cody and Derrick. Frankie is not part of their long-term plans here. Was Caleb swayed by what he heard yelled by a fan about Frankie being the Saboteur and not to be trusted?
Both of them agree that there is a fear of Victoria lasting long than they're planning as Cody notes it happens every season. There's no mention of that happening as part of Derrick's planning or even a suspicion of it. If they're worried about Derrick cutting one of them to keep Victoria around, then they're not mentioning it here.
Their talk trails off, but they both again agree that their Final Three should be them with Derrick. Cody and Caleb are confident that they can run the remaining competitions and make that happen.
It's not impossible for the guys to remain strong and fight down to a Final Four together, but if they think it's wise to keep both Derrick and Frankie together as they enter the F4 then they're in for a world of hurt for their Big Brother game.