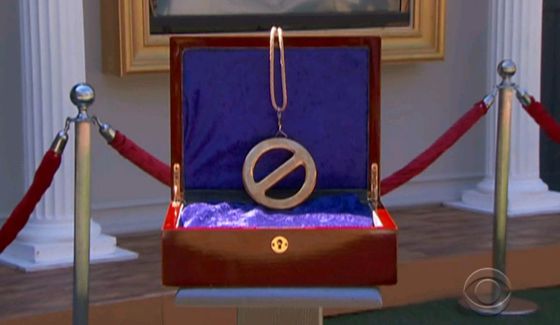 The Big Brother 16 Power of Veto competition is over and we have the results! After yet another failed attempt at controlling the outcome of the Battle of the Block has put the house in a spin and that means fun for the rest of us to watch and enjoy!
Be sure to join us on Facebook and Twitter so you never miss another Live Feed spoiler.
Big Brother 16 Spoilers: Week 8 Veto Competition Results: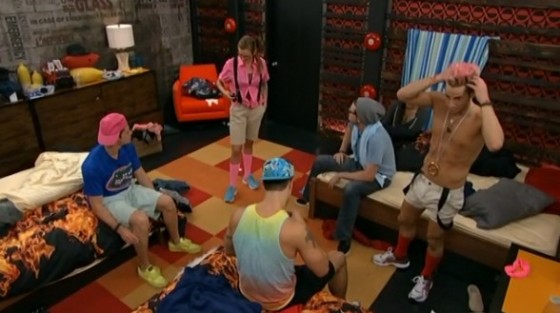 Frankie won the Power of Veto!
Players today were Frankie as HoH, Caleb and Cody as noms plus Donny, Christine, and Victoria as drawn players. Derrick hosted the competition.
The plan originally was for Christine to sabotage Donny in the BotB, but he overcame and won his safety for the week. That left Caleb and Cody on the block with Derrick promising the new target as Victoria, but since Frankie is the HoH the decision will be up to him.
Kathy Griffin apparently also joined Zingbot for the jokes. There is a LOT of fallout from Zingbot joking about Christine and Cody being all over each other. They're very concerned about appearances. Christine doesn't want her pastor to see/hear the Zing joke, but apparently she's not worried about what she's actually been doing. Christine & Cody immediately start doing it again.
Frankie quickly said he would backdoor Victoria. Minutes later he talked privately with Caleb who was pushing for Zach saying all the guys were on board. Frankie said he was already thinking about it. Uh oh, Zach.
What do you think of the PoV Comp results? What will happen at the ceremony? The Veto Ceremony will be coming up on Monday and we'll post spoilers when they happen.
Turn on your Live Feeds and enjoy the drama. Watch it all now live & uncensored.