Tonight on Big Brother 16 the spoiler results for this week's eviction and Head of Household competition will be revealed as one HG will be sent home and another two will take the top power.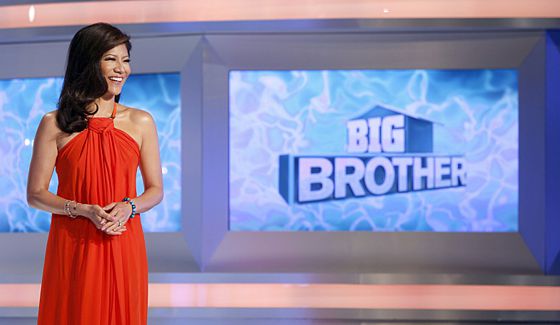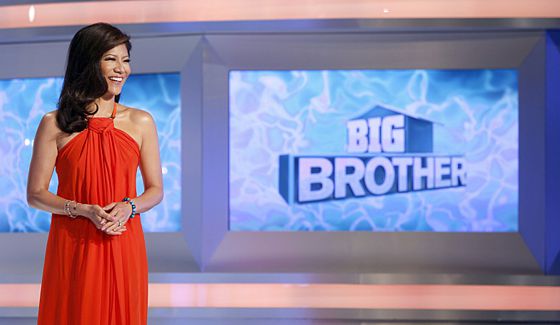 At the start of this week's live eviction show, which will have to work hard to keep up with last week's fantastic show, we'll find Donny Thompson and Nicole Franzel getting ready to face the vote. "But first," before the HGs vote we'll see some content from the HGs' trip to an NFL event.
Join us tonight here for a live recap and discussion of the latest Big Brother show plus you can find us on Facebook and Twitter for even more updates as the game plays out in real-time on the Feeds.
CBS is finally getting to see the dual HoH twist work out to an HoH going from the top spot to the block. It only took seven weeks but here's Nicole, the dethroned HoH, not only on the block but about to head out the door.
Christine, Caleb, and Frankie head outside the house for the NFL trip to the Cowboys training camp. Well, I guess beggars can't be choosers. Julie doesn't mention how NFL on CBS Thursday nights will impact another show also slated for Thursday nights…
Julie talks to the Houseguests and sets Victoria up for them to yet again plug Frankie having a famous sister. Julie asks Victoria what was the biggest surprise of the week for her. Instead of mentioning a Grande, Victoria says the stressful events were the biggest event. HAH! Well done, Victoria.
Big Brother 16 Week 7 Votes:
Caleb votes to evict: Nicole
Zach votes to evict: Nicole
Cody votes to evict: Nicole
Victoria votes to evict: Nicole
That's it. She's evicted.
Frankie votes to evict: Nicole
Derrick votes to evict: Nicole
By a vote of 6-0, Nicole Franzel has been evicted from Big Brother.
This week's HoH comp is centered around zombie outbreak clues the HGs heard after they received scary visitors in the night.
Big Brother 16 Week 8 Head of Household Comp – "Dead of Household":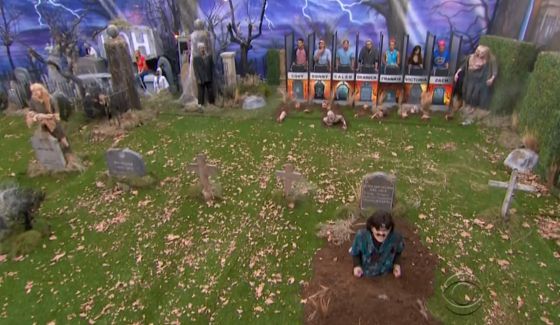 Round 1: B – Caleb is eliminated
Round 2: A – all are correct
Round 3: B – Donny & Victoria are eliminated
Round 4: A – Zach is eliminated
Round 5: B – all correct
Round 6: A – all correct
Round 7: A – all wrong
Round 8: A – Cody eliminated
Derrick and Frankie are the new Heads of Household. Well, we probably won't get anything unexpected with that.
Julie reveals several important events coming up. The Battle of the Block ends this week with one final round of the dual HoHs. Next week we're back to just one HoH.
The returning Jury member will be between the first four Jurors and will be decided next week.
Zingbot will be part of Wednesday's show and likely host the Power of Veto comp.
Jump on your Live Feeds NOW or get the Free Trial & watch to find out what happens next!
Don't stray too far because we'll have a LOT more Big Brother updates very soon. Friday morning I'll have an interview with tonight's evicted HG. Then later on Friday we'll get the nomination results and the Battle of the Block results. This is the game that never rests and neither does our coverage!