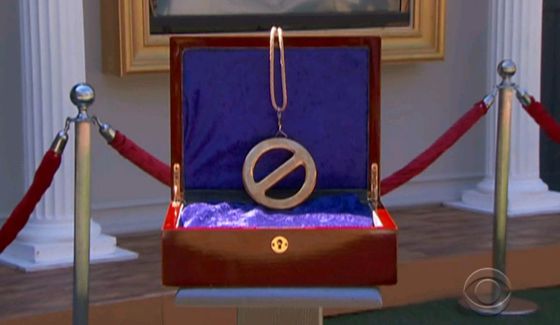 The Big Brother 16 Power of Veto competition is over and we have the results! The house is dividing and the players hoped to control the upcoming eviction with one group hoping to lead another Backdoor attempt.
Be sure to join us on Facebook and Twitter so you never miss another Live Feed spoiler.
Read on to find out who won and what that could mean for the game this week.
Big Brother 16 Spoilers: Week 6 Veto Competition Results:
Christine won the Power of Veto!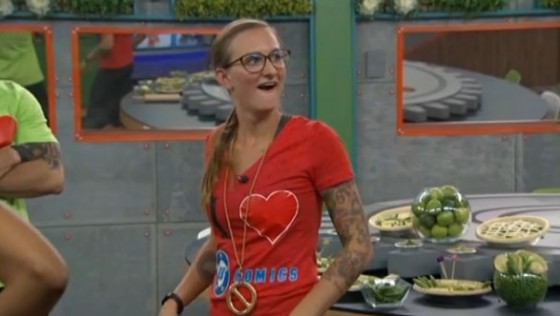 The Veto comp took an incredible amount of time. Feeds went down just after 5PM ET and five hours later the comp wrapped up. FIVE HOURS. We got to watch the 4 non-competing HGs sit in the HoH room for a 1+ hours on BBAD. During that time we could hear HGs competing.
It was an individual timed competition. HGs were isolated in rooms waiting for their turn. Zach, who went last, was YELLING that he was missing a piece of the puzzle. We hear that claim a LOT when someone just can't find it. Production would not have screwed that up. Zach was offered to forfeit if he didn't want to finish. Ouch.
Players today were Jocasta & Zach the noms, Nicole as HoH, and then Christine, Caleb, and Victoria as the extra players. Frankie hosted the competition.
Heading in to today's comp there was talk of going after Frankie with Nicole promising to renom him if either of her original nominees came down from the block.
At this point I don't see Christine using it, but maybe she'll surprise me. She could break the streak of the Veto being used every week. Ah well.
What do you think of the PoV Comp results? What will happen at the ceremony? The Veto Ceremony will be coming up on Monday and we'll post spoilers when they happen.
Turn on your Live Feeds and enjoy the drama. Watch it all now live & uncensored.