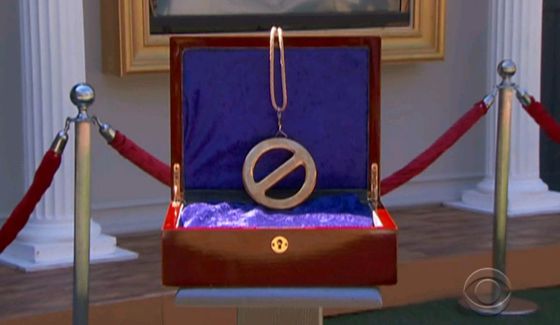 The Big Brother 16 Power of Veto competition is over and we have the results! Will the house be able to go after their backdoor options this week? Time to find out.
Be sure to join us on Facebook and Twitter so you never miss another Live Feed spoiler.
Read on to find out who won and what that could mean for the game this week.
Big Brother 16 Spoilers: Week 5 Veto Competition Results: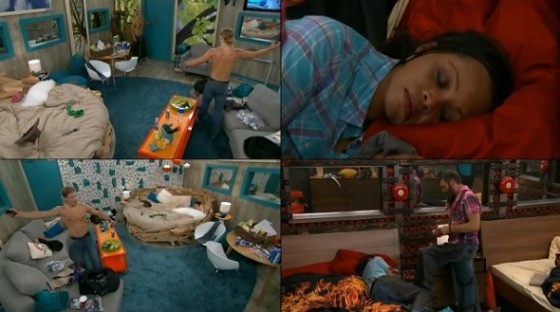 Hayden won the Power of Veto!
Players today were Jocasta & Victoria as the noms, Frankie as HoH, and then Christine, Donny, and Hayden as the extra players.
When Feeds returned, Jocasta was in bed getting fanned by Donny. Upstairs Hayden was talking with Frankie. Frankie says he is okay with backdooring Amber, but not Caleb. They want to bring Caleb in and convince him that Amber is against him. They expect a little pushback, but think they can overcome Caleb's concerns with possibly wanting to keep Amber.
Hayden will use the Veto on Victoria and Amber is the planned renom, according to Frankie. Meanwhile it was pointed out to me that Cody and Derrick are not on board w/ this plan which makes sense since they can better control Amber. This should be fun to watch since neither Derrick or Cody have any actual power and will have to convince others.
Frankie's contingency plan is if Caleb freaks out over an Amber BD then the target shifts to him and Caleb will go up and be evicted this week.
What do you think of the PoV Comp results? What will happen at the ceremony? The Veto Ceremony will be coming up on Monday and we'll post spoilers when they happen.
Turn on your Live Feeds and enjoy the drama. Watch it all now live & uncensored.