Ready to find out what happened in today's Veto Ceremony for Big Brother 16? The Feeds have returned and the expected results were confirmed as a bigger plan continued down its path.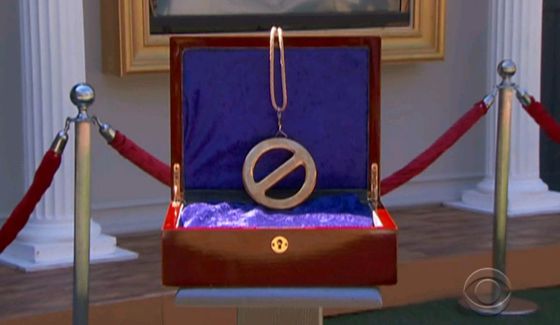 After last week's dramatic last-minute flipping with Cody's decision to shift targets we were in for a much more predictable result, though not everyone in the house saw this coming.
Read on to find out the latest Big Brother spoilers and discover who is now on the block.
This week's Veto winner, Hayden, used the PoV on Victoria. Frankie named Amber as the renom.
Since the week got rolling HGs in control wanted to go after splitting up Caleb and Amber, but most were more confident in their ability to get Amber out the door so the target fell on her. It was surprisingly easy task for them to get Caleb not only in support of an Amber renom, but they soon had him saying it was his idea.
What Caleb doesn't know is that Amber is the target and she'll be going home on Thursday. Caleb thinks Amber is just getting scared in to returning to their alliance and giving him the respect he thinks he deserves. Folks are in for a surprise this week.
The final nominations for Week 5 on Big Brother 16 are Amber Borzotra and Jocasta Odom.
Do you think Frankie made the right choice for the Veto renom? Which of these nominees would you like to see evicted?
Jump on your Live Feeds now to watch the house react. Don't have the Feeds yet? Get your Free Trial right now and see what other fans are watching right now.