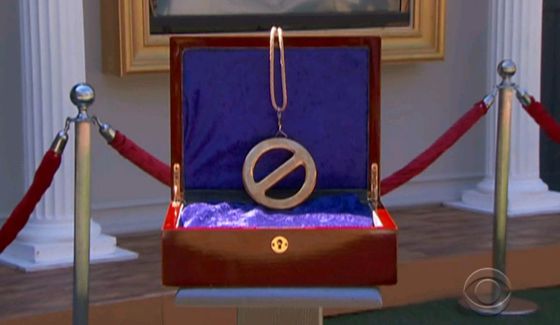 This week's Big Brother 16 Power of Veto competition is over and we have the results and spoilers. A lot was riding on this competition as there is every week, but this one felt more pivotal with the house's plans hanging in the balance.
Be sure to join us on Facebook and Twitter so you never miss another Live Feed spoiler.
Read on to find out who won and what that could mean for the game this week.
Big Brother 16 Spoilers: Week 3 Veto Competition Results:
Donny won the Power of Veto!
Playing today were nominees Caleb & Jocasta and Derrick as HoH. Devin, Donny, and Christine were picked to join them. Since Devin participated, this is not a backdoor scenario, but a regular renom & eviction.
HGs told Jocasta, who was too sick to participate or attend, "you're not going anywhere. We won it for you!" Donny will use the Veto on Jocasta & you can expect Devin to go up in her place next to Caleb. Cody came in and gave Jocasta a brief strip tease to make her feel better. Frankie said he was feeling dehydrated and needed a dance too. Flashback to 4:18PM BBT to watch.
click images to see full-size
Talking with Donny, Derrick confirmed the plan remains to renom Devin and send him home.
What do you think of the PoV Comp results? What will happen at the ceremony? The Veto Ceremony will be coming up on Monday and we'll post spoilers when they happen.
Turn on your Live Feeds and enjoy the drama. Watch it all now live & uncensored.