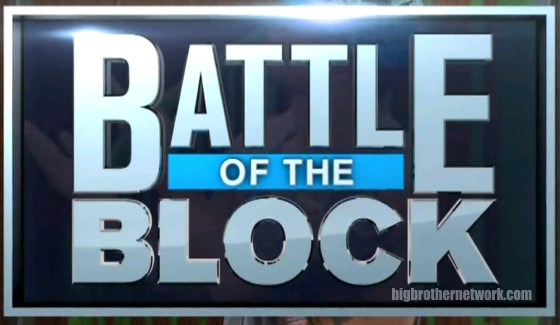 The latest Battle of the Block has been held for Big Brother 16 and once again there's a plan to throw the competition, but unlike last round this one is set to work against Devin.
Earlier we learned of the official nominations and the stage was set for a great big backdoor effort with several nominees promised safety if they played their part. Of course nothing in the Big Brother house is guaranteed so did it work out like they hoped? I've got your Big Brother spoilers below so read on for more.
Big Brother Week 3 Battle of the Block Spoilers:
Donny & Amber won the Battle of the Block!
Caleb & Jocasta remain on the block, as planned.
Derrick is still the HoH
Nicole got a punishment. She has to wear a frog suit all week
click images to see full-size view
The Power of Veto competition will be held on Saturday and the Veto Ceremony arrives on Monday. Keep with us for your latest spoilers all week as this game keeps going crazy!
Want to watch the Live Feeds yourself? Grab the Free Trial right now and see what's going on inside the BB16 house through the HD cameras and uncensored views of all the action. There's already been plenty of conflict and drama brewing so you don't want to miss this fun.