In a surprise overnight Nomination Ceremony the latest Big Brother 16 spoilers have arrived and bring four more players to the chopping block. With a mega-alliance controlling the house the options were slim this week.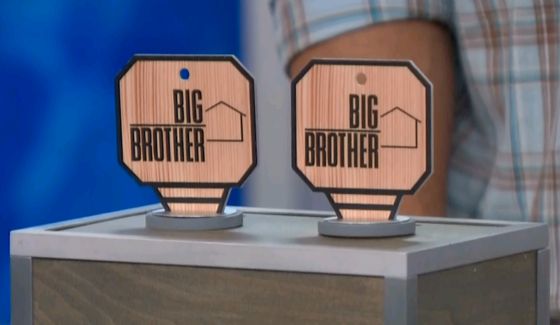 Last night we saw Amber and Devin take power after Cody was disqualified from the Head of Household competition. Devin's choices were immediately clear and well known throughout the house. In fact, he went around telling everyone multiple times including the nominees themselves even after being told that's against the rules.
So despite the flagrant rules violation, no penalty noms were handed out, sorry Devin "fans." Instead both he and Amber revealed their nomination picks in a late night ceremony ahead of today's Battle of the Block competition.
Read on for the latest Big Brother spoilers:
Big Brother 16 Week 2 Nominations:
Amber nominated Hayden & Nicole
Devin nominated Brittany & Paola
Hayden and Nicole are on the short list of HGs not in the Bomb Squad so this isn't surprising. Devin had immediately told everyone in the house he wanted Brittany up and no kidding. They've been at each other for days and everyone saw this coming after he won.
Similarly Paola seems to be the obvious comp losing pawn choice. She's already said she'll throw the comp so Brittany can stay on the block and be evicted.
What do you think of the nomination picks for Big Brother 16 this week? We expect the Battle of the Block later today so keep an eye out and have a wonderful Fourth of July!
Update: Feeds went to Fishies just before 5AM BBT. BotB time!