We have this week's Big Brother spoilers revealing what happened with the Veto this week. The Feeds have returned and the results have confirmed this week's final nominees who will face eviction on Thursday's first round of the Double Eviction.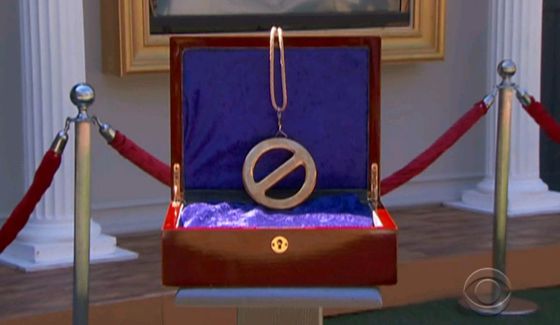 Over the weekend Caleb floated the idea of going after Frankie for a Backdoor and the plan built up steam overnight before it seemed to hang in the air not knowing if it'd survive or pop and fall to the ground. As the very last chance of the season for a Backdoor the pressure was on for the HGs to make the right move for their game.
Read on to find out the latest Big Brother spoilers and discover who is now on the block.
This week's Veto winner, Christine, obviously used the Veto to save herself from the Block. Once she was down Caleb had to name a renom to fill the vacancy.
Caleb renom'd Victoria. He decided not to Backdoor Frankie after all that debate. What a let down for the potential drama factor we could have had. The guys were worried about keeping Nicole but with the DE on Thursday they very well could have gotten her out that same night anyway.
The final nominations for Week 10 on Big Brother 16 are Victoria Rafaeli and Nicole Franzel.
Only four votes are up for grabs this round which means Cody and Derrick can coordinate with Caleb as the tie-breaker, to do whatever they want. I don't think it'll come to that though. Nicole will be going home in Thursday's round one, but who will go out second?
Jump on your Live Feeds now to watch the house react. Don't have the Feeds yet? Get your Free Trial right now and see what other fans are watching right now.