The first night of Live Feeds brought us a healthy dose of Big Brother spoilers as the HGs were running a mile a minute and not holding back a bit as they plotted their next move. Find out what happened in the first Battle of the Block competition with these overnight spoilers.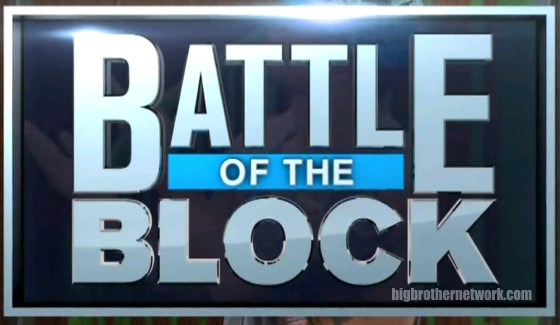 With two Heads of Household and four nominations this season as part of the new Double HoH twist Big Brother needed a way to break that down to the regular one HoH and two nominees. Enter the Battle of the Block.
In this competition, new to Big Brother 16, the four nominated HGs would face off in pairs and battle for safety. If they won then the HoH who put them on the block would be dethroned and the nominees would gain their own eviction-redemption themselves. Here's what happened this week.
Soon after the Live Feeds began we quickly identified the two remaining nominees: Donny & Paola. But who were the other ones and who did these nominees belong to?
Turns out Frankie nominated Brittany & Victoria with his rationale being they were the first two players to drop during the second group's HoH competition. Donny & Paola were Caleb's nominees and his justification was they were the first man and woman to drop from the first group's comp.
When it came to the Battle of the Block competition, Brittany & Victoria won. That means they got off the block and dethroned their nominator, Frankie, in the process.
So, final HoH & noms of Big Brother 16 Week 1: Caleb as HoH and Donny & Paola as noms.
Little bit of extra background info. Frankie and Caleb are on very good terms. They didn't butt heads in this dual HoH process. Frankie is glad he gets to "keep his hands clean this week" as he told Zach, who happens to have a F2 deal with Frankie. Devin is losing his cool in the house and seems very stressed out, so if there's a renom opening later he could be in danger.
Later today (Friday) the HGs are anticipating the Power of Veto competition. This comp will allow the winner to Veto one of Caleb's noms and force Caleb to name a replacement. Tough to tell if there's an alternate target just now, but I'll keep watching and update you with any news we discover on the Live Feeds.
Want to watch the Live Feeds yourself? Grab the Free Trial right now and see what's going on inside the BB16 house through the HD cameras and uncensored views of all the action. There's already been plenty of conflict and drama brewing so you don't want to miss this fun.