Tonight on Big Brother 16 the spoiler results for this week's eviction and Head of Household competition will be revealed as one HG will be sent home and another will take the top power.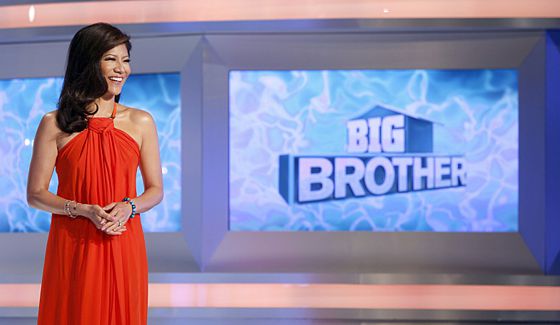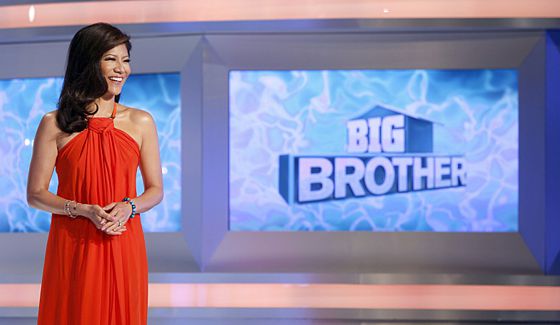 It's been a hectic week with plotting and scheming inside the house. While some fans may feel the season is boring, the HGs have actually been up to a lot, it just hasn't been all fireworks.
What looked like a set eviction started to shift last night before getting shut down. Then things came alive this afternoon at a time when we rarely see game talk action. The house was shifting and deals were made, but will it be enough to save Donny?
Along with the eviction and HoH comp we'll get to see a first for the season when Julie Chen reveals the results of this week's mission directly to Team America. While all other missions' outcomes have remained a secret for TA, this one will not.
Watch for Julie to ask a Team America member for what sort of food they'd like to receive. When he says "apple pie" Julie was tell him "denied" if the mission failed, as I expect it did.
Join us tonight here for a live recap and discussion of the latest Big Brother show plus you can find us on Facebook and Twitter for even more updates as the game plays out in real-time on the Feeds.
Endurance competition tonight! Julie just confirmed and that means the only way to watch is on the Live Feeds. Get your Free Trial NOW and be ready!
Julie asks Frankie what Have-Not food he'd want next week. He says apple pie. Julie responds with "overwhelming NO." Frankie says "oh well." Their Team America mission failed this week.
Big Brother 16 Week 9 Votes:
Christine votes to evict: Donny
Victoria votes to evict: Donny
Frankie votes to evict: Donny
That's it. Donny has been evicted.
Caleb votes to evict: Donny
Derrick votes to evict: Donny
By a vote of 5-0, Donny Thompson has been evicted from Big Brother 16.
Now we get to prepare for the first real endurance competition of the season
Big Brother 16 Week 10 Head of Household Comp – "Sloppy the Snowman":
Endurance competition time! We're living blogging the competition as it plays out on the Feeds here on this separate post.
HGs must fill a bowl with liquid to get their piece of "coal" to be the next HoH. There is a smaller bowl with a $5K "temptation" prize as well.
Jump on your Live Feeds NOW or get the Free Trial & watch to find out what happens next!
Julie tells us it's another Double Eviction show coming up next Thursday. Woohoo!
Don't stray too far because we'll have a LOT more Big Brother updates very soon. Friday morning I'll have an interview with tonight's evicted HG. Then later on Friday we'll get the nomination results so watch for those spoilers. This is the game that never rests and neither does our coverage!