When Donny Thompson was evicted from Big Brother 16 we learned he had a special opportunity ahead of him: appearing on CBS's "The Bold and the Beautiful," but it turns out he won't be alone. In fact, nearly half the cast will join Donny in a special episode.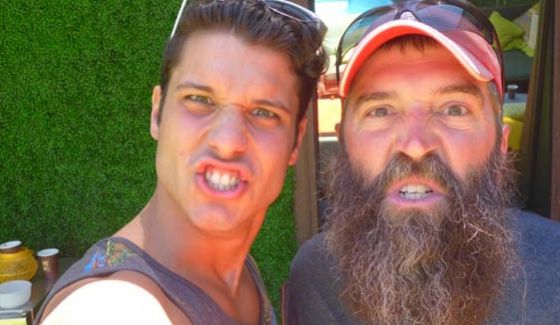 According to TV Guide's interview with Donny he'll be joined by seven other BB16 HGs plus five more from past seasons. It'll be Big Brother overload when they appear in episodes airing October 30-31, 2014. So who all will be there along with Donny? We'll get to see Zach Rance, Nicole Franzel, Amber Borzotra, Cody Calafiore, Caleb Reynolds, Hayden Voss, and Devin Shepherd.
While that list has a lot of this summer's HGs there are obviously quite a number of them who did not make the cut. Bold & Beautiful producer Casey Kasprzyk told TV Guide the decision was made based on "time and budget" and they would have otherwise invited more of the season's cast.
Houseguests from past Big Brother seasons joining the BB16 crew on screen will be Elissa, Jeff & Jordan, Rachel, and Brendon. That is going to be one very, very busy episode of B&B.
We did get an early detail on what Donny's character will be doing in his appearance. Kaspryzk teased, "We're going to have fun with all the speculations about Donny's 'real' career and it'll involve a lot of costume changes." Sounds like they'll put the HGs' paranoia of Donny's fictional mysterious past as a super genius secret commando ninja to good use.
The episode appears to have already been filmed as Caleb was sharing photos on Friday from backstage prep including him with the other Big Brother stars set to appear. We'll keep an eye out for when their special episode airs next month. Can't wait to see how everyone handles their scenes.
click images to see full-size
Source: TV Guide