The Big Brother 16 cast escaped the house last week and after some LA After Party craziness they were soon on their way out to Las Vegas for the annual wrap party for some fun in the desert sun.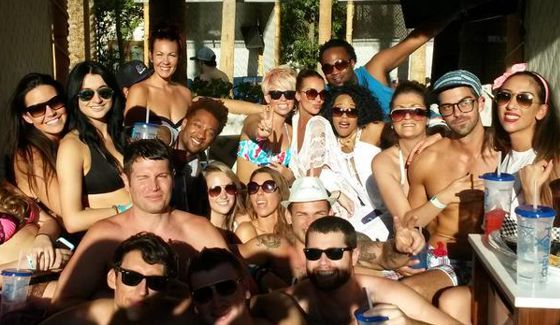 Sure to not be alone, the BB16 HGs were joined by lots of past season HGs, friends, and fans who joined them to drink away the season and maybe even gamble off that stipend.
From the looks of it everyone was having a great time getting to know each other with the Live Feed capturing their every word and movement.
This season's Big Brother Houseguests definitely earned some time off before heading back home to their regular lives after nearly three and a half months since they first arrived in LA. Congrats to all the HGs on a season well done. Now it's time to find the next batch of BB17 HGs!
click images to see full-size views
Source: Houseguest Twitters & Instagrams