Julie Chen is back at it and teasing us with hints on the Big Brother 16 twist. Earlier today Julie announced she was planning to reveal this season's twist in the next few days.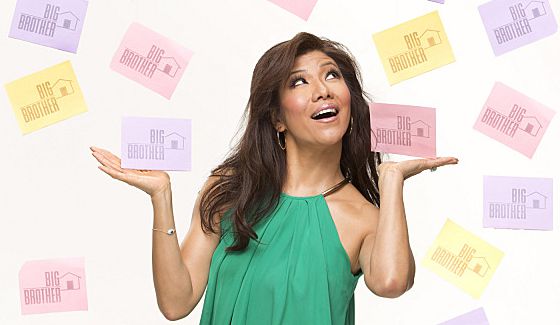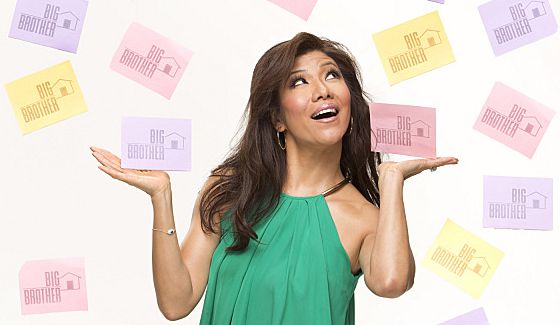 Think you know what's coming up on Big Brother this summer? Well Julie does and this Wednesday she'll give us our first official details during an episode of The Talk, as she's often done in the past.
twitter-tweet" lang="en">

I've got scoop on the new season of #BigBrother! Watch #TheTalk 6/18 to learn why we're calling #BB16 the most twisted season ever!

— Julie Chen (@JulieChen) June 16, 2014
All we've got so far is the "most twisted season ever" from Julie combined with the "curveballs" promise from the executive producers and even "twist after twist" in the promos. So it sounds like they're going to stack the twist deck this season possibly in hopes of finding one that sticks.
In past seasons we've seen the twists flop and die incredibly quickly. Remember that "Summer of Sabotage" twist? Oh that lasted a few days when the first HG evicted was the production's plant. Then last year we were told the MVP vote would impact "every week" but after Elissa camped out in that spot they had to adjust and soon thereafter drop it.
Twists have to be a huge challenge for Big Brother production and if they want a season where it works then having an arsenal on hand might not be such a bad idea. Unless you don't like twists with your Big Brother 16, then it's a very bad idea.
We'll know more come Wednesday with Julie Chen's news reveal, but until then stick with us as we prepare to unleash our own reveal: Houseguest interviews! Find us on Facebook, Twitter, & by Email Updates to get your Big Brother news.


Receive notifications on the Big Brother 16 Twist: