This season of Big Brother introduces a new twist, one of many, that will keep viewers voting and the Houseguests sweating the outcome. In fact, it's already begun.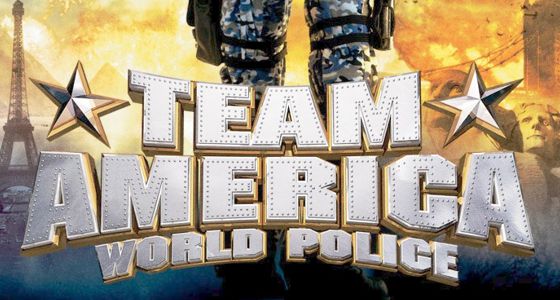 On Wednesday Julie Chen revealed a Big Brother 16 twist called "Team America." Of course that is the same name as the 2004 movie from the South Park guys which means I'll have the unsuitable jingle in my head every time I type "Team America." Yep, see there it went again.
While BB16's version won't involve marionettes trying to save the world, there will still be plenty of strings being pulled. Hopefully just by us. How does it all work? Online voting will get viewers engaged in making decisions that are going to effect the house, but how that's going to work inside the game we do not know.
The first vote was open briefly yesterday and in the rush of working all the Big Brother 16 cast content I completely missed my chance to vote before the polling closed. No worries though, I'm putting up our own poll here so vote below and we can see how this could all turn out.
Round one of "Team America" (jingle, jingle, jingle) asked Big Brother fans "If you had to form an alliance with one of the Houseguests, who would you select? Choose wisely, your vote will impact the game." Now that's pretty vague and open for what the result could be and how it could possibly influence events inside the house so they're definitely right to suggest a careful answer. Then again, if you don't know what might happen, how can it be an informed choice?
Anyway the Team America vote could run the whole season, or flop and fail early on like we've seen before. We don't know that either. However, we do also know that there will be other online voting exclusive to the Live Feeds subscribers. Maybe Team America will shift from "open to everyone" to "open to Feed subscribers" once the season starts rolling. Maybe. Or these two game-influencing online votes could run in parallel. Hmm.
As for viewer control on Big Brother 16, let's take a moment to discuss the elephant in the room. Frankie Grande has a sister, a very, very famous sister. How famous? She has more Twitter followers (16 million) than Big Brother shows have average viewers. About double. And that's just her Twitter fans. On Facebook she has 19 million followers. If she asks her online fans to do some online voting and a tenth of those collective 35 million take action, then Frankie's got it in the bag. Sigh.
Don't get me wrong, I enjoyed my interview with Frankie and think he'll be a very entertaining Houseguest. I'm looking forward to seeing what he can do in there, but I would have preferred to see what he could do on his own merits and not through the influence of a celebrity sibling.
All the same, that's where we are with this season's Big Brother twist "Team America" so let's hold hands and ride it over the cliff's edge together.