It all comes down to tonight on CBS when the Big Brother 16 finale arrives and the Jury reveals who won the half-million dollar prize at the end of the longest Big Brother season ever.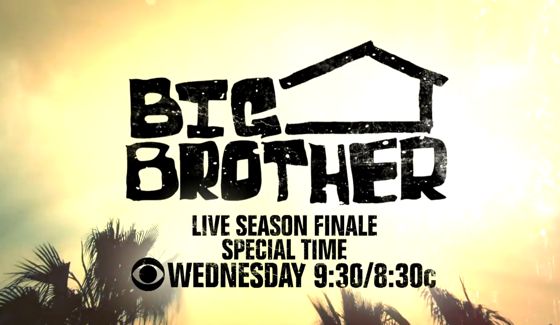 The season finale kicks off at 9:30PM ET/PT on CBS for a 90-minute capstone following the premiere of Survivor 2014 Blood Vs Water. We'll be here recapping the entire show live with the results as they happen so be sure to stick with us for all the updates.
Last week we saw Caleb exit the house leaving the Final Three as Cody, Derrick, and Victoria. Since then the battle has been on to become the final Head of Household of the season. Just one competition left after the first two rounds (spoilers on Round 1 and Round 2) and we'll see that challenge held live tonight and hosted by Julie Chen.
Along with all of these competitions we'll get to see the hotly anticipated Jury segment where Dr. Will returns to host their roundtable debate. We've got an early look at what went down and it's interesting to see who looks relaxed and content and who seems ready to be done with it.
Whoever wins the third and final comp, which we all expect to be "A or B" regarding the Jurors, will then cast the sole eviction vote to set the F2 and move on to the big reveal. The pressure is on and I can not wait to see what happens. Will Derrick keep his perfect game alive? Can Cody pull off the upset? Or does Victoria shock everyone and walk out with the prize? Share your thoughts below!
Don't forget that we will also find out who won America's Favorite Houseguest. I'm guessing this will come down to Donny and Zach with both being great picks for the prize money.
Big Brother 16 Season Finale – Episode 40 Preview:
http://youtu.be/3WBh4BYQJjE