There is just one episode left for Big Brother 16. On Wednesday, Sept. 24th at 9:30PM ET/PT we'll see the third and final segment of the three-part last HoH competition on the season finale.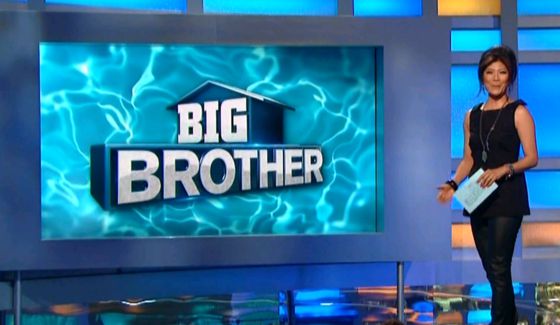 On Wednesday night the final three HGs, Cody, Derrick, and Victoria faced off in an endurance competition to move one step closer to F2. CBS teased just the start to that comp on Friday night's show, but we've already got the full spoilers on round one if you want to get ahead.
Then last night the two HGs who didn't win round one had to battle it out in a difficult and lengthy mental/physical comp. This was no quick "identify the faces" comp like that timed Veto challenge. Instead the players had to put nominees for the entire season in sequence as quickly as they could. Oh, and it to be done after climbing up and swinging through the air. Should be awesome to watch. Full spoilers here on Round 2 of the final HoH competition.
So where does that leave us? Just one part left to go. The winners of rounds one and two have a long wait ahead before Wednesday night when Julie will host part three during the live show. Which ever Houseguest wins that portion will be the final HoH of the season and cast one last eviction vote.
After that last elimination live on Wednesday night we'll officially have our Final Two of the season. For now we'll only have hints and discussions as the Final Three prepare for the finale.
That means we have reached the end of our summer of spoilers! Of course we'll keep watching the Feeds and listening for clues to who the HGs are considering taking to the end, but there are no more comps to be had. Phew! Our work is nearly done for the BB16 season, but we'll continue to share updates on the season's HGs as they return to the world and their adventures outside the house.
Thanks again to the incredible fans here and the community we've all created together as a result. This site would be nothing without you and the discussions that you bring to the table. We get to share the season with each other and that's the fun part for me. So thank you, faithful readers!