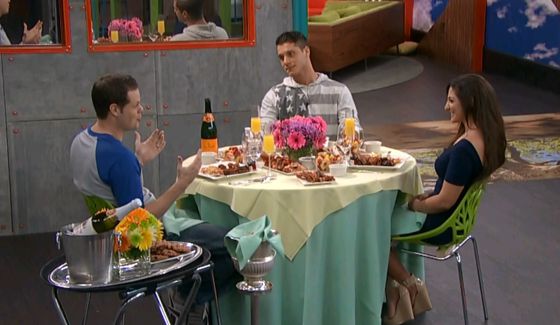 In what I'm pretty sure has thrown the universe off balance, a Friday episode of Big Brother 16 took us down memory lane and kicked off the final Head of Household battle between Cody, Derrick and Victoria.
The episode picked up right after Caleb's eviction. Derrick is reminding us that the other two people in the final two will both take him to the final two. And Victoria is all "sorry Cody, but Derrick and I" are the final two. But Derrick heads off to talk to Cody and tells him they're heading to final two.
I will say, I'm pretty confused about what Derrick's true intentions are. He's not like most house guests where he tells us the truth in his Diary Rooms. So he can do anything and I wouldn't be surprised. That is if it's up to him to decide who is in the final two.
And now it's time for the silly little flashback montage where they all sit down and read lines they were fed that lead to some earlier clips.
We get to see the forming of the Bomb Squad on Day 2. And then we're reminded that Devin made his first horrible move and brought Christine and Amber into the Bomb Squad. And that's eight. Half of the house into one alliance.
Up next is a Donny montage. We're reminded how alone Donny was in the house. He was always up before everyone else, had no alliances and was a constant target.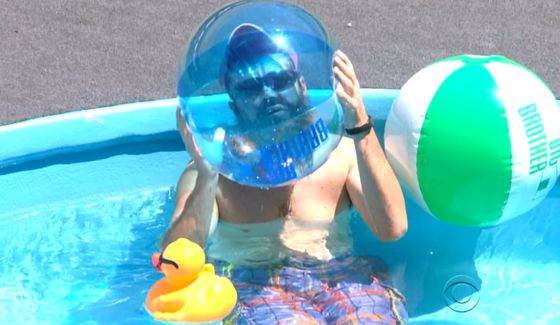 That's followed by the beginning of "Haycole," back when it was just innocent flirting to the foil ring proposal to their first kiss.
And of course that leads to the Caleb/Amber stalkmance and the Zach/Frankie bromance. And then we are reminded that everyone decided Frankie wasn't who they thought he was, including Caleb, who decided to throw the Battle of the Block competition. Of course Frankie won it on his own. And of course that was followed by Frankie and Zach's biggest blowout of the season.
And since the rest of the season was a bore, we just get a lot of silly flashbacks like Victoria's bad comp prowess and Caleb's judy chops.
Oh wait, forgot about the Frankie J. Grande show. Of course he has to get his own segment. And of course we have to re-live his big reveal that he's Amanda, sorry Ariana, Grande's sister.
At least we also get a Zach montage that showed just how entertaining he was. When no one else was bring any drama, he was there to do just that (with some ridiculous dances thrown in).
And we finally get to see footage of Izzy the dog in the Big Brother house. And since she wasn't in the Bomb Squad, she got evicted fast.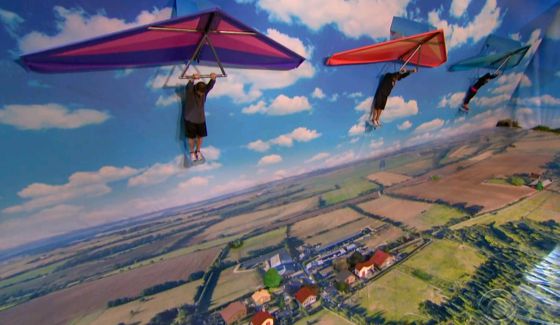 Thankfully, this memory lane bit comes to an end and we get to see the start of part one of the Final Head of Household. And it's finally a pure endurance challenge. The three of them have to hang from hang gliders. And of course there's rain. Check that comp spoilers results here.
And that's it until the Wednesday season finale. Who do you think will win Big Brother 16?