Another week, another Big Brother eviction vote heading our way. But hang on there. Don't forget about the returning Juror twist that will bring someone back for another Final 8 on Big Brother 16!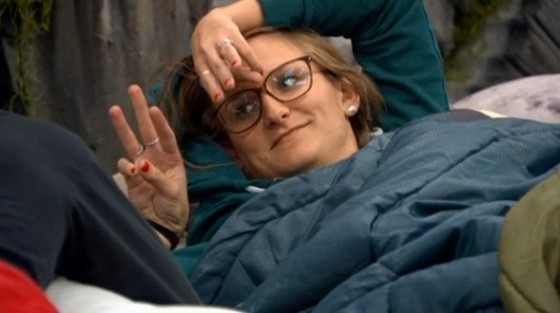 There are just five votes this week standing between the final nominees and eviction. Cody Calafiore is riding his first trip to the Block all the way to eviction night while Zach Rance is making a return appearance which could be his last.
The plan since Saturday has been for Zach to get evicted and I think they're definitely going to pull it off with only three of the five available votes needed to make that happen.
Cody has a lot of support in the house with his close ally Derrick voting, his cuddlemate Christine voting, and Derrick's proxy Victoria voting. That's all it takes and Zach avoiding eviction would require one of those three to flip. Not going to happen. Especially not Victoria after last night's destruction.
Caleb is also going to vote out Zach and has told him there's no chance of a consideration to keep him. Zach pointed out that Cody was actively in on the plan to get Caleb out the other week, but Caleb believes Cody is more loyal now and Frankie supported that stance in the conversation.
Of course the funny thing was how later on Derrick & Cody were talking about Frankie & Caleb being in an obvious F2 and needing to target them quickly. Anyway…
Only Donny may vote for Zach and I wouldn't be surprised if he did. It'd be pointless overall, but still a nice gesture and one Zach might keep in mind when it comes to Jury votes as compared to things like calling him "stupid!" and cutting up his pink hat. Jury management. It's a thing, HGs.
Who do you think will be evicted on Thursday night? We'll have to see how that plays out with the twist, but there will definitely be an eviction vote so let's get on with it.