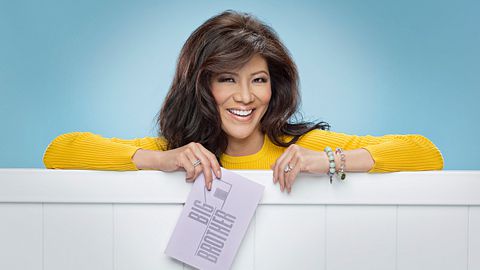 Tonight on Big Brother another HG will be sent to Jury and this time it's down to Aaryn and Andy. There's little doubt which one of them will be evicted. The HGs decided days ago that this is Aaryn's week to say goodbye. Elissa will consider her HoH a success with Aaryn's eviction as that was her original goal coming in to power last week.
As for who gets power next, well that's going to decide a lot. There will be six players competing for HoH, but I'd argue that only four or five of them will really be trying.
Andy and Spencer might be part of The Exterminators alliance, but they're sitting right in the middle and might not want to risk alienating either side by having to name the next set of nominations. I'd expect Andy to most likely throw this comp and possibly Spencer as well with all that in mind. Judd and GinaMarie will be playing hard to win.
Should McCranda score a win tonight then watch out, Elissa. If it's anyone else's win then McCranda are likely to find themselves split up at the next eviction.
These are going to be some exciting days ahead on the Live Feeds. If you haven't signed up yet then now is the time. You'll can watch everything from now to the end of the season plus everything that's happened so far thanks to the Flashback DVR feature! Sign-up now, get the 2-day free trial, and then get the rest of the season for $9.99!
Who do you want to see win HoH during tonight's live Big Brother show at 9/8c? Join us tonight during the show and find out! I'll be here live blogging the entire show so don't forget to join us especially if you're area is blocked out due to NFL preseason coverage.