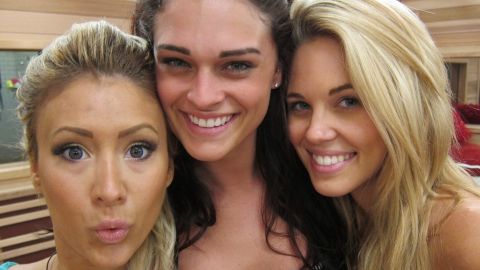 They're not just unlikable and downright offensive, these girls will kill your game. The Big Brother 15 Angels of Death have ended two HGs' journeys and are about to rack up their third victim this Thursday when their final showmance exits out the front door.
Now I'm not going to say these ladies meant to get their boy toys evicted from BB15, but clearly sharing a bed with any of these players could be hazardous to your BB-health.
First week we saw Aaryn's man-shield David head out the door after finding himself the center of the MVP's attention and on the opposite side of the Moving Company's support. The second week it was GinaMarie's fauxmance, though he claims the relationship and feelings were genuine, partner Nick caught off guard and out of luck when the votes were tallied. Now there's just one more guy to go.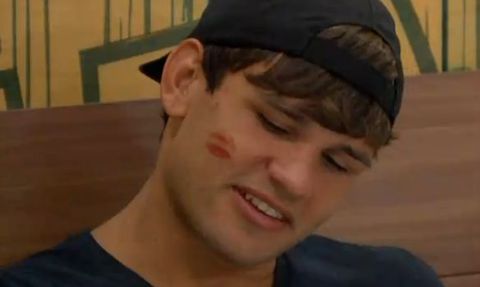 Jeremy is on his way home in all likelihood and out of both the previous evictions his is the most tightly coupled with his showmance. Again, there's no correlation between his showmance with Kaitlin and his pending doom, but it was Kaitlin's use of the Veto to save herself that put him on the path out of the game. The HGs also don't like Jeremy and he's competent enough at competitions to be considered a threat, so he's done.
Now with their third and final showmance partner being evicted we'd expect the curse to be broken, but if not, then watch out McCrae! Unless, of course, it's possible for GinaMarie's shrine of Nick memorabilia to get evicted, then he's got one more buffer before him. And if there's any chance these three girls can be the next set of evictees, then that'd be just fine with me.
Update: A reader pointed out that if Howard goes next week, as some HGs have discussed, then we'd be adding Candice to this list of "Angels" considering her new showmance with him. Not a good summer for romance in the Big Brother house!
Update 2: I joke about McCrae and Howard falling victim to the showmance curse, but the real focus here was supposed to be the interesting pattern of these three girls and their linked male partners ending up being the first three evicted. Just something that I'm sure many of us noticed and thought it was worth highlighting for those who hadn't.