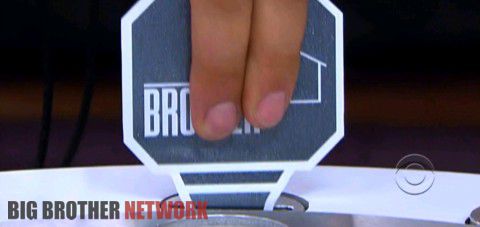 It's spoiler time for Big Brother 15 and we've got your nomination spoilers from the Live Feeds. The Feeds are back and we're watching to see who has been nominated and who is going to compete for the Veto. This would be an ideal time to sign-up so you can try out the Feeds and see what other fans are watching everyday inside the house.
Since last night we've listened in as Aaryn, the new HoH, has planned her nominations with the usual help of McCranda. It looks like they're finally ready to start turning on one another this week, but the real target might be surprised come Thursday night.
Big Brother 15 Week 8 Nominations:
Aaryn has promised Helen that Elissa is her real target, but McCranda want Helen gone after they realized Jessie was telling the truth about Helen contemplating evicting Amanda. I guess Helen should have stuck to that plan, huh?
The Veto competition on Saturday will decide whether or not Helen goes at the next vote. Only the nominees themselves are likely to use the Veto, unless we see Spencer win the Veto, save one of the two nominees, and then force a renom of GM. Even then I don't think it'd work. Yeah, either Helen or Elissa will be voted out on Thursday so watch along and see what happens next!

That Veto competition will be held very soon, probably on Saturday, so stay close and keep checking in for those spoilers. Join us on Facebook, Twitter, and get our free email updates to find out as soon as the Veto results are in.