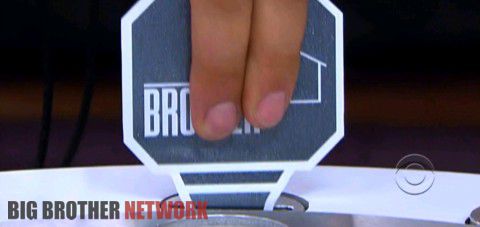 It's spoiler time for Big Brother 15 and we've got your nomination spoilers from the Live Feeds. The Feeds are back and we're watching to see who has been nominated and who is going to compete for the Veto. This would be an ideal time to sign-up so you can try out the Feeds and see what other fans are watching everyday inside the house.
Earlier today we listened in as the new HoH explained this week's nominations and renom plans with several HGs. There's little mystery as to how this week will play out but we can also hope for a surprise change.
Big Brother 15 Week 7 Nominations:
Last week Jessie was the pawn, but this week she's the target because she's just such a huge target, right? Sigh. Spencer is the pawn and has been guaranteed his safety and I believe they mean that at least for now.
Jessie and Spencer will face off against Andy and three other players tomorrow in the Veto competition. Should Jessie win the Veto she'll be replaced by GinaMarie as the new target and she will be marked for eviction.

Remember that the MVP twist is no more so we won't get a 3rd nominee this week or even anymore this season. That opens up an extra spot in the Power of Veto comp.
That Veto competition will be held very soon, probably on Saturday, so stay close and keep checking in for those spoilers. Join us on Facebook, Twitter, and get our free email updates to find out as soon as the Veto results are in.