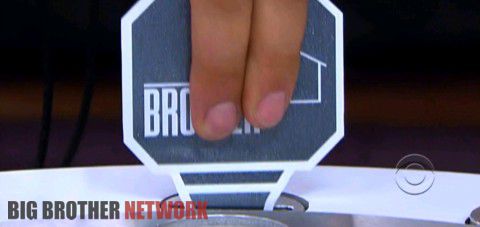 It's week three in the Big Brother 15 house and we've got your nomination spoilers thanks to the Live Feeds. The Feeds are on and we're able to listen in and see who has been nominated and who is going to compete for the Veto.
There has been an incredible amount of drama in the house over the past 24 hours with so much happening that CBS won't come close to airing most of this. Either jump on your Live Feeds or keep checking in here for the latest updates.
Read on for the spoilers to find out how is on the block.
Big Brother 15 Week 3 Nominations:
Before the ceremony Helen informed Aaryn she would go up but it would be as a pawn. Kaitlin was a surprise. I expected Howard from Helen's private talks, but now the plan is for him to be the MVP nom. Helen is also still discussing BD'ing Jeremy. Who knows!
I'll be shocked if Helen decides to go after Howard and Spencer instead of the Mean Girls and Jeremy. Oh, did I mention Helen made a deal with Jeremy? Yep. See what you're missing on the Feeds?! It's crazy in there!

The MVP should be discovered soon in the house and we'll be watching out for that. The third nominee will be revealed tomorrow before the Veto competition.
That Veto competition will be held very soon, likely on Saturday, so stay close and keep checking in for those spoilers. Join us on Facebook, Twitter, and get our free email updates to find out as soon as the Veto results are in.