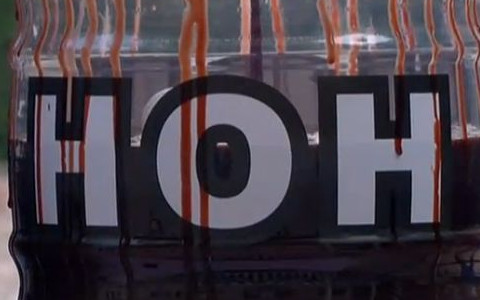 The final Big Brother 15 Head of Household competition consists of three parts. First, an endurance competition. Second, a physical and knowledge based comp. Third, a battle to see who can fit the most gummy bears in their mouth. Wait, that can't be right. No matter, the second round is over and we have your results.
The winner of Round 2 has been revealed and it decides which HG faces off against the winner of Round 1 during Wednesday night's Big Brother finale event.
Big Brother 15 Final HoH Round 2 Comp Results:
Andy won the second round, beating out Spencer.
click images to see full-size view
Andy & Spencer described the competition as the hardest one they've faced all season. Spencer said he was going to sleep all day tomorrow out of depression. Andy is highly elated, obviously.
GinaMarie won the endurance competition that lasted likely less than thirty minutes on Thursday night. Now she'll face off against this round's winner, Andy, in the third round. The winner of the next round has the power to cast the final eviction vote and decide who will sit next to her or him in the Final Two and face the Jury.
Either GM or Andy will make it to the F2 for sure, but I'd guess that both of them will want to take Spencer to the end with them. Though maybe Andy will take GM considering no woman has beat a man in a co-ed F2 and hope to keep that streak alive. If Andy gets to the end, I do believe he will win.
All that's left for the HGs to do between now and Wednesday night is sit, contemplate, and for one, beg like hell. Which two HGs do you hope survive that final eviction?
Join us on Facebook, Twitter, and get our free email updates to get BB updates!