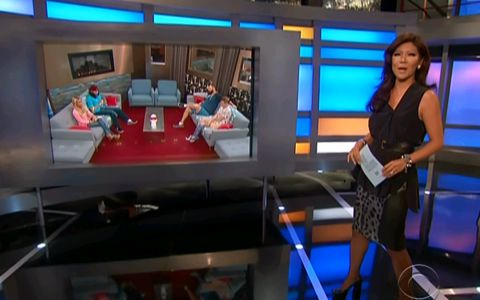 We're in to the final stretch of Big Brother 2013 tonight when the third to last episode airs and brings with it another eviction and the first part of the always awesome final Head of Household competition. Check out the spoilers for some of tonight's results.
CBS released fantastic news earlier revealing the series had been officially renewed for Big Brother 16 in the summer of 2014. Hooray and congratulations to the entire Big Brother team from top to bottom. We don't know what we'd do with our summer without BB! Well, we'd probably go outside, so there's that.
Join us on Facebook and Twitter right now for updates and spoilers!
I'll be updating this post here with the nomination, Veto, & eviction results as they are revealed on the show. Have your Live Feeds ready to go because after the broadcast is over the endurance comp begins! Not signed up yet? Get the 2-day Free Trial now!

Meanwhile, join us in the Big Brother chat room as we watch tonight's live show!
Big Brother 15 Week 11.5 Nominations:
Big Brother 15 Week 11.5 Veto Competition – Web of Lies:
Big Brother 15 Week 11.5 Veto Ceremony:
Andy does not use the Veto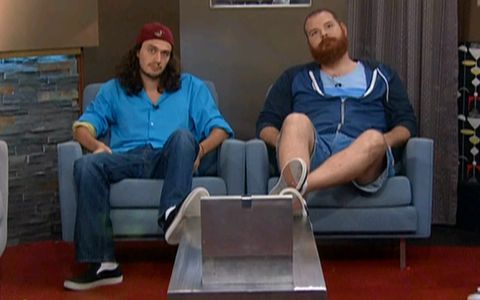 Big Brother 15 Week 11.5 Live Eviction:
GinaMarie: votes to evict McCrae
By GM's sole vote, McCrae is evicted from Big Brother.
Big Brother 15 Week Final HoH – Round 1:
Round 1 is expected to be an endurance competition for us to enjoy as it happens only on the Live Feeds!
Hmm. Typically we go straight in to the part 1 endurance comp, but the final three HGs were casually wandering the house at the end of the show so we may not be going straight to comp. That'd be terribly disappointing if we don't get to watch this critical competition!
If you want to watch the exciting endurance battle then sign-up for the Live Feeds and get the 2-day Free Trial. When the show ends the comp will keep on the Feeds.
What do you think of tonight's Big Brother results? Which HG do you hope wins this first round of the 3-part, final HoH competition? Check back for the results!
Be sure to sign-up for the free Big Brother email updates, join us on Facebook, visit the Big Brother Forum, follow us on Twitter, and get our Mobile Apps.