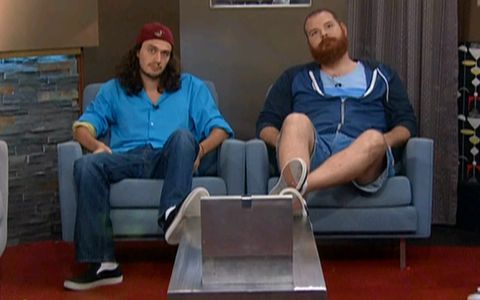 The Exterminators sprayed their way into the Big Brother 15 Final 3 Thursday night as we saw Andy hold all the power and GinaMarie cast the sole vote to evict McCrae
The show picks up right after Judd was evicted. Again. Spencer and Andy pretend to feel bad for sending Judd out the door, but we all know they don't really care. Then we cut to Andy winning Head of Household.
And right away Andy starts trying to figure out the scenario on who to nominate along with McCrae. They realize it doesn't really matter who goes up because if McCrae wins veto, he gets to decide who to cut anyway.
So Andy randomly goes for Spencer and McCrae as nominees. But Spencer gets nervous that Andy and GinaMarie might have some sort of secret deal he's not aware of.
It's time to check in with the jury house. Aaryn shows up and Candice is very happy. Not that she wants to spend time with her, but she doesn't want her to win so now she knows she can't. And Aaryn apologizes about her racist remarks.
And then Amanda and Elissa show up. Jessie loves it that Amanda is out of the game. Amanda and Aaryn bond over their boos from the audience. Elissa comes in and no one is really happy. They seem to have wanted her to go further despite her being an early target. Amanda was also not happy that McCrae didn't realize Andy was the one who voted against her.
The all-girl party ends when Judd enters the jury house. They're all shocked that he was voted out. But Judd is what makes the house explode because he brings the news about GinaMarie and the others targeting McCrae. And everyone seems to still be annoyed with Amanda and rightly so. She's shouting and taking command of the jury house just like she did the Big Brother house.
It's veto time! It looks so confusing that I can't even explain it. The important thing is that Andy won the Power of Veto and McCrae is doomed. But first, we've got to get some footage where Spencer and Andy debate on whether or not to keep McCrae or Andy.
McCrae makes a ton of great points, but despite making it all the way to the final three, Andy, doesn't always do what's right or necessarily smart. So it should come as no surprise when Andy does not use the Power of Veto.
At the live veto meeting, Andy does hold on to it, so GinaMarie gets to cast the sole vote. And she sends McCrae out the door.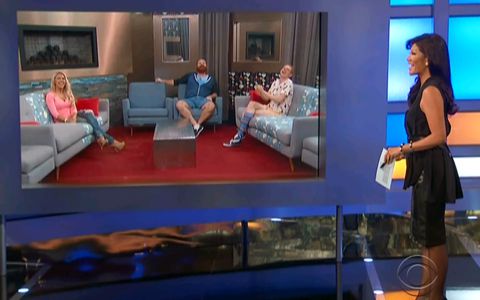 So your final three, America, are Spencer, GinaMarie and Andy. And that's certainly not the final three me — or probably anyone else watching this season — thought we'd see back on June 26.
Of those three, who do want to see win Big Brother 15?