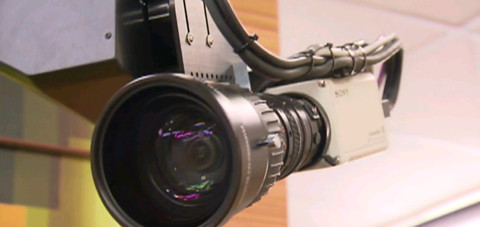 The rest is over in the Big Brother 15 house. Not only do we have an eviction on Wednesday, but we had a busy night on the Live Feeds, including some more arguments and an incident similar to Big Brother 2's infamous toothbrush incident where one HG abused the property of another in a foul manner.
Pick up here where we left over earlier from Tuesday's daytime Feed highlights.
Read about those moments and others on our Live Feeds highlights below. And remember that you can check out any of these moments by using the Live Feeds flashback/archive feature.
Big Brother 15 Live Feed Highlights – Tuesday July 2/Wednesday, July 3, 2013:
4:08 PM BBT – Elissa and Judd are talking. She's worried that she no longer has Nick's vote to stay. She considers making up a story that she has an extra power the others don't know about.

5:42 PM BBT – GinaMarie thinks Candice sounds too white. Yes, there clearly has not been a talk with the HGs about the racism.

6:05 PM BBT – Andy and Spencer talking about how unfair it is that Elissa was without a doubt going to be the first MVP because of her sister's fan base.

6:30 PM BBT – Aaryn and Kaitlin are on their favorite topic: Elissa. This time they're discussing the Live Show rehearsal from earlier when the feeds cut out. Apparently Jeremy called Elissa a skank. They're laughing about it.

6:55 PM BBT – Jeremy puts Elissa's hat down his pants and appears to be wiping himself with it.

7:45 PM BBT – Aaryn and Elissa exchange words in the bedroom. Aaryn calls Elissa a joke.

7:52 PM BBT – Aaryn moves on to Candice and they're bickering about the hat again. Aaryn apologizes to Candice for yelling at her.

9:15 PM BBT – Elissa pulls Nick to HOH room to ask for his vote. GinaMarie and Andy are listening outside the door. Nick will only tell Elissa that he's voting with the house.

10:00 PM BBT – GinaMarie tells Nick she likes him but acts like she doesn't want to be in a showmance. He's just nodding along.

11:05 PM BBT – Aaryn keeps obsessing that Nick is gay and not telling anyone. They think there are usually two gay people in the house.

11:15 PM BBT – Jeremy was called out by production for wiping his butt with Elissa's hat. He tells her what he did, apologizes and lets her know it's getting dry-cleaned. Jeremy seems legitimately concerned, which means production must have scared him. "I'm nervous right now," he said. "I don't know what's going to happen to me." Elissa tries to use the moment as a way to get him to be nicer to women. She accepts his apology.

12:00 AM BBT – Jeremy tells Kaitlin he was given a warning by production.

1:45 AM BBT – Judd jokes that he meant to request holy water for Aaron's exorcism.

2:45 AM BBT – Judd reveals Jeremy didn't know HGs could be removed from the game for their actions.

3:45 AM BBT – McCrae and Amanda enjoying one last make out session in the HoH room. He better root for her to win HoH if he wants to keep this party going.
The tension in the house is surprisingly light because each side is pretty confident in their votes. It does look like David will be heading home tonight so expect things to really heat up on the Live Feeds tonight.
You can watch all of these Big Brother 15 events using the archives flashback, the DVR-like feature of this year's Live Feeds which means it's always live, even when you missed it! Sign-up now to get the free trial to watch it all live & uncensored.
click images to see full-size