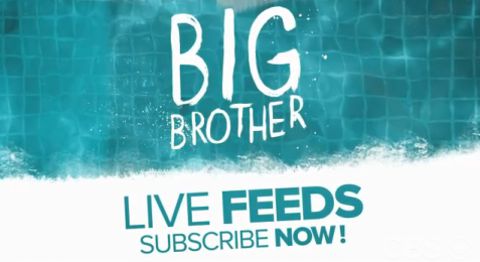 Fans of "Big Brother 15" should take note this season that unlike previous years, Real's SuperPass service will not be providing the Live Feeds access for the 2013 summer series. Instead readers will be able to subscribe directly to the Big Brother Feeds from CBS via the sign-up page here.
We expect the change in hosts of the Live Feeds to have no impact on the actual viewing experience (ie. there will be no additional blackouts, etc. as CBS has always controlled those buttons), but there are some differences in the pricing, subscription methods, and international access this time around that you should know about.
Lower prices are now available for all subscription plan options. $23.99 will cover you for the entire season of Big Brother 15 if you sign up now. The season pass rate goes up to $26.99 on June 26th. A month-to-month rate is available for $9.99 once the season begins. With SuperPass out of the loop, CBS was able to lower the price and get the cost down to about a $0.25 a day or nearly one penny an hour. That's silly cheap.
There will be no recurring billing past the end of the season. This is not a year-round service. If you sign-up for the season pass then you are billed once and never again. If you wait until the season begins then you can pay a higher rate for the month-to-month access, but once the season is over they'll stop billing. This should be a very welcome change for the fans who feared complications in cancelling their SuperPass subscription each year.
On the not-so-great side of things is the news that the Big Brother 15 Feeds are US-only this season. If you're traveling this summer there are work-arounds available for using your subscription abroad. We sure wish everyone could access the Feeds this summer, but it seems someone in control is preventing US Feeds from reaching Canada as the Canada Feeds were blocked from US viewers.
Keep in mind the Early Bird discount price will expire on June 25th. Sign-up now and avoid paying a higher price for the exact same subscription to Big Brother Live Feeds!